The second match in the Bermuda Triangle Cup took place at BAA field, as the BFA Premier League All Star team took on the Oakville Blue Devils from Ontario, Canada, with the visitors playing to a 2-1 victory.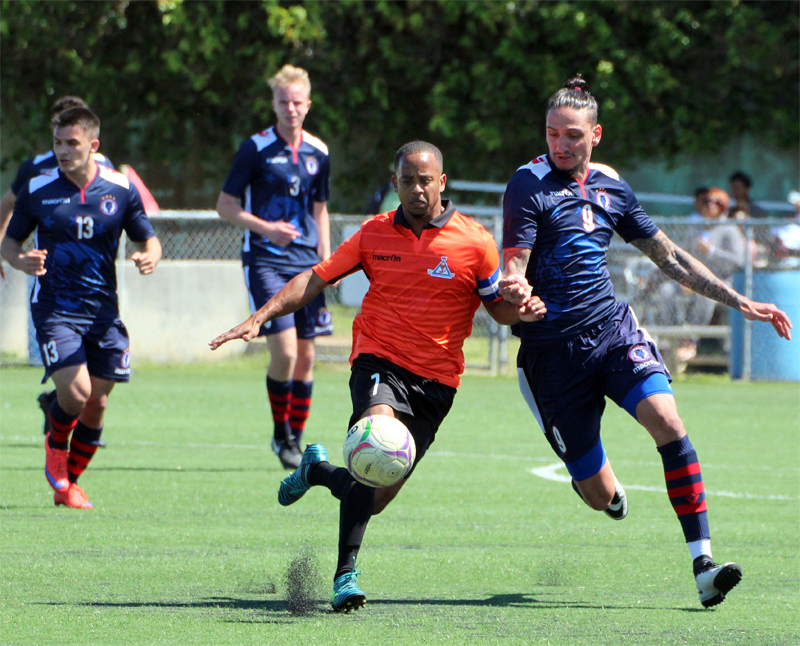 The Bermuda All-Stars starting line up included Shaquille Trott, Kadeem Abraham, Marquel Waldron, Jahiem Iris, Idress Sharieff, Antwan Russell, Shakir Smith, Damon Ming, Angelo Simmons, Keishan Bean, and Ian Simmons.
The Oakville Blue Devils starting line up included Karman Saini, Steven Lovell, Konner McNamara, Victor Gallo, Filipe Vilela, Braden Culver, Taylor McNamara, Marco Gennaccaro, Anthony Doran, Hitesh Joshi, Anthony Novak
The Oakville Blue Devils jumped out to an early lead when Vilela converted from the penalty spot in the 23rd minute after a foul was committed.
The Oakville Blue Devils would double the lead in the 43rd minute when Braden Culver scored from close range, and the Bermuda All-Stars would pull a goal back in the 62nd minute when Antwan Russell found the back of the net, however with neither team scoring again, the visitors recorded the 2-1 victory.

Read More About