Bermudians Gianluca Gibbons and Hannah Eggen, members of the LA-based soul/pop band HEЯITAGE, are heading out to the RIMS 2018 Annual Conference & Exhibition in mid-April.
A spokesperson said, "Being both prodigious artists and natives from Bermuda they were kindly invited to perform at The Bermuda Reception which will take place on April 17th, 2018 at The Briscoe Western Art Museum.
"HEЯITAGE's energetic stage presence and unique sound have allowed them to perform in numerous public and private venues around Southern California, Colorado, and Bermuda.
"Members of the band have worked with and opened for artists such as Carlos Santana, Wyclef Jean, DJ Khaled, The Madden Brothers, Wayne Wonder, Nico & Vinz, Natasha Bedingfield and Sam Smith. And now, they will be performing at the ever prestigious RIMS event which they are incredibly excited to add to their resume."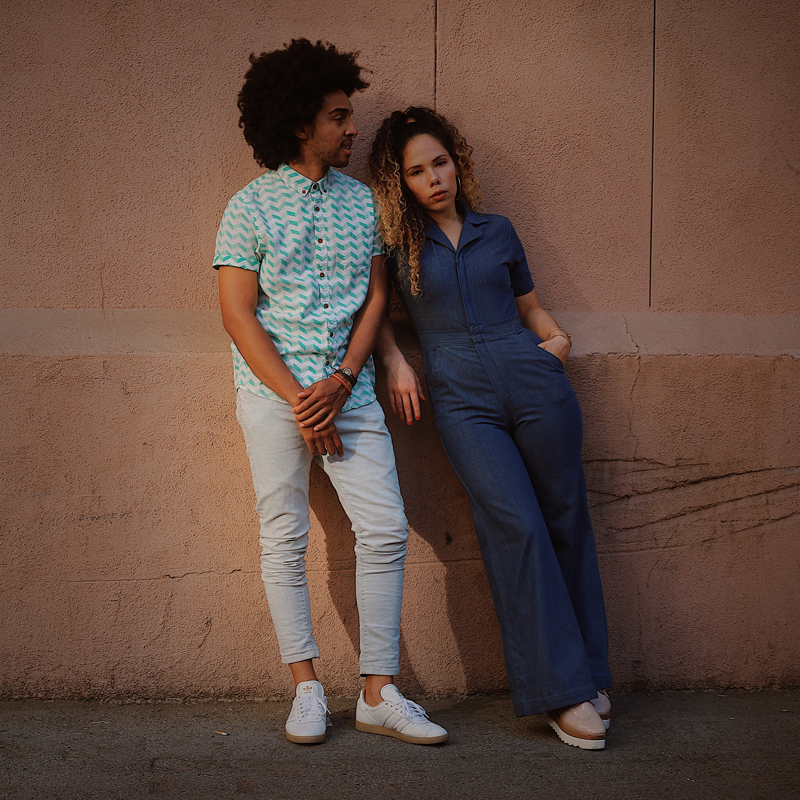 "RIMS 2018 Annual Conference & Exhibition is the premier event for the risk management community held in San Antonio, Texas from April 15th-18th. RIMS or the risk management society is a global not-for-profit organization representing more than 3,500 industrial, service, nonprofit, charitable and government entities throughout the world.
"RIMS brings networking, professional development and education opportunities to its membership of more than 11,000 risk management professionals who are located in more than 60 countries.
"The RIMS platform is just one of the many ways we get to experience and display Bermudian excellence. While being so far from home, it's always a beautiful experience to reunite with familiar Bermudian faces. Even more so when we are coming together as Bermudian professionals to showcase all we offer as an island.
"We are more than honored to bring our musical talents as an addition to this prestigious event. It is so exciting to combine the excellence we've achieved in music, with the massive impact Bermuda has achieved as a pioneer and world leader in the risk management sector."
For additional information regarding the Bermuda reception, visit the BDA website. For more information regarding HEЯITAGE, visit their website.

Read More About
Category: All, Entertainment, Music, News