A group of Bermuda residents experiencing symptoms of dementia have benefited from a therapy course that has proven to help improve memory scores and mood elsewhere, the Action on Alzheimer's & Dementia [AAD] charity said
"With these hands…" creative expression exercise facilitated by Kendra Earles, Therapeutic Artist [Feb 2]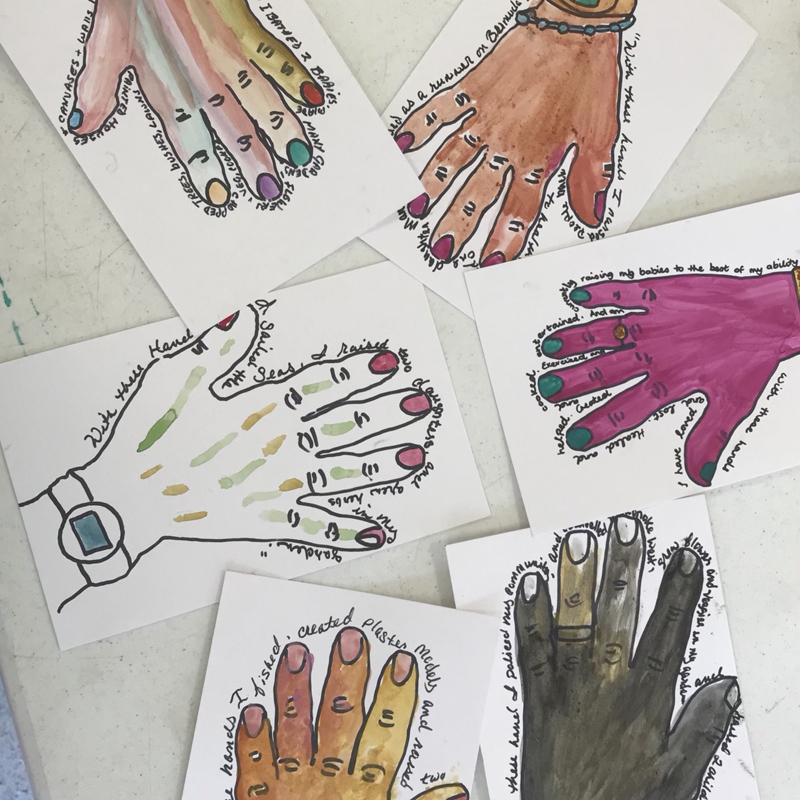 AAD said, "The seven-week Cognitive Stimulation Therapy [CST] programme offered by the Action on Alzheimer's & Dementia [AAD] charity in Bermuda for the first time ran between January-March.
"The CST course developed in the United Kingdom is intended to help people suffering from mild to moderate dementia – a broad term that includes Alzheimer's. The Bermuda participants, including men and women from a variety of economic and racial backgrounds, met for twice weekly sessions at the Peace Lutheran Church in Paget."
"There was a clear programming gap in Bermuda for this specific group: people who have recently received a diagnosis and are still living independently and are motivated to maintain their cognitive skills, independence and quality of life," said Marie Fay, an Occupational Therapist who led the course.
People who took part in a therapy course for those experiencing symptoms of dementia join in a participant-led activity by painting Bermuda fish. [Feb. 23]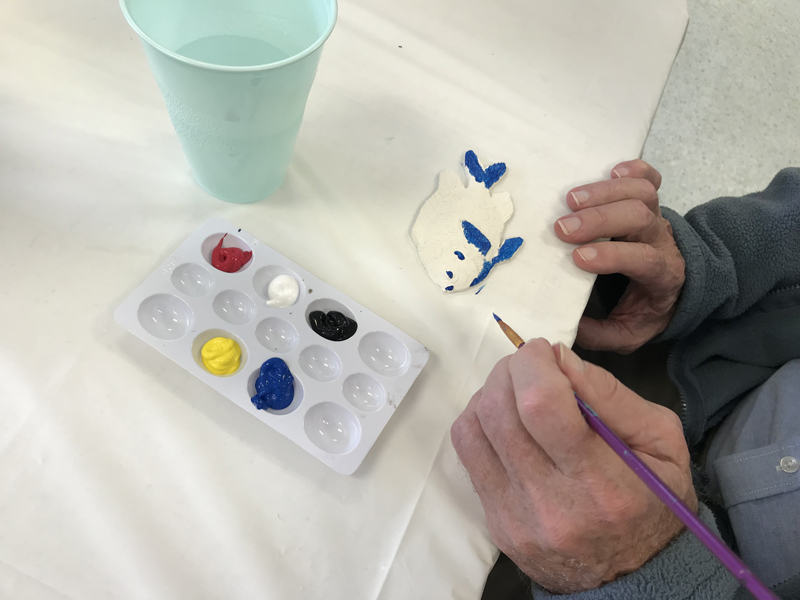 The group who called themselves the "Memory Makers" painted, played scrabble, baked cookies and participated in team games as part of 14 themed classes lasting two hours each.
AAD said, "The results were promising, with four of seven participants showing a small increase in cognition, four of seven showing an improvement in mood and three showing a better quality of life rating, broadly reflecting international results. At the end of the course, they unanimously said that they would like to participate again."
"I received a lot of positive feedback from the participants but I am really pleased that there was also a positive reflection on the memory and mood scales as well," Ms Fay added.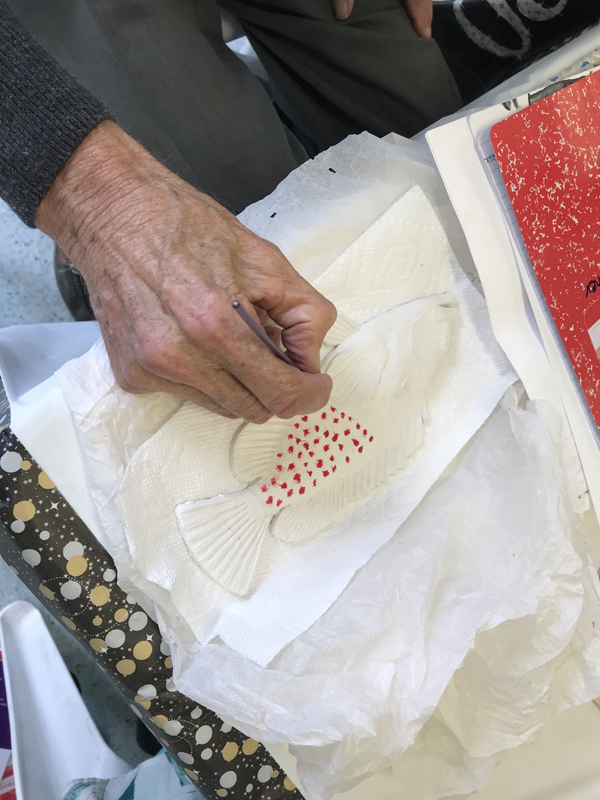 AAD plans another course later this year and will regularly offer two courses annually and said there is potential to expand the programme further subject to sponsorship or funding.  Please visit their website for more information.

Read More About
Category: All