It was a family affair when best-selling children's author Julia Donaldson visited Saltus Lower Primary Department.
Watching as Ms. Donaldson helped to act out scenes from The Gruffalo for an audience of students was her aunt, Mary Hopkins – a former head teacher at the school.
Jeanne Bean, Director of Saltus Lower Primary, said: "The school was contacted by Kay Walker-Steele, a former Saltus teacher, to let us know that Ms. Donaldson was coming to the Island to visit her Aunt Mary and wanted to perform for the children at her former school. It so happens that the S2 children had just completed an author study of Julia Donaldson."
As well as performing alongside teachers in The Gruffalo, Ms. Donaldson also gave a workshop for the S2 students. The students participated in acting out two of her books – 'A Squash and a Squeeze' and 'Monkey Puzzle'.
Mrs. Bean added: "It was wonderful to see how engaged all the children were. Ms. Donaldson and our teachers really helped to bring The Gruffalo to life and the students were spellbound. It was a great experience for them."
Helen Wicks, Mary Moore [Julia's Donaldson's sister] Julia Donaldson Front row: Joan Paradine, Mary Hopkins and Kay Walker Steele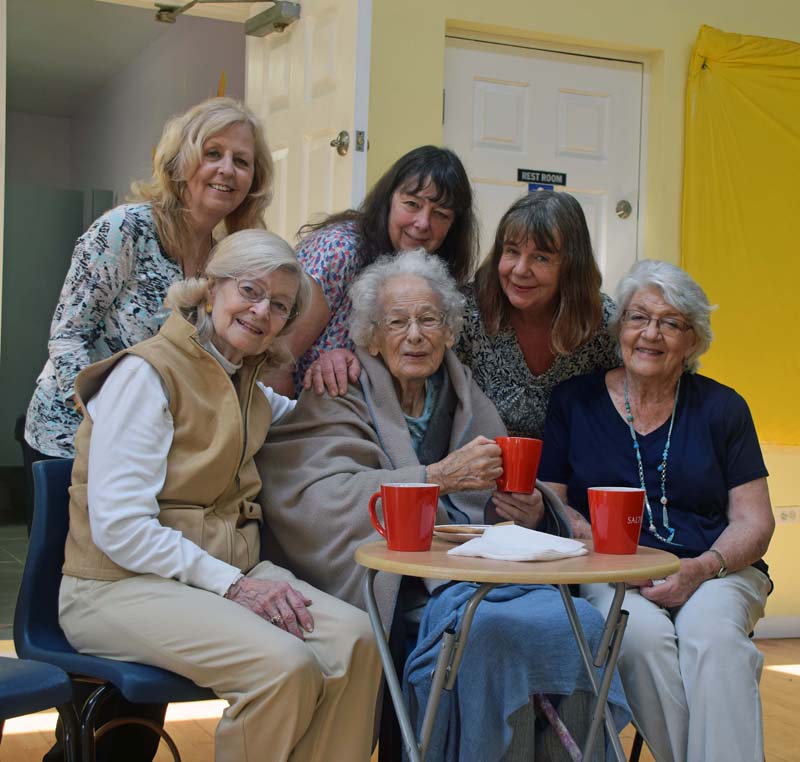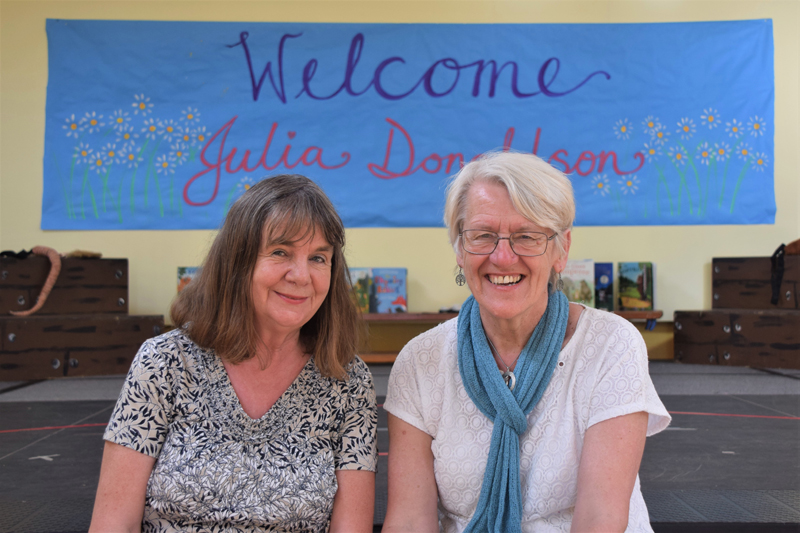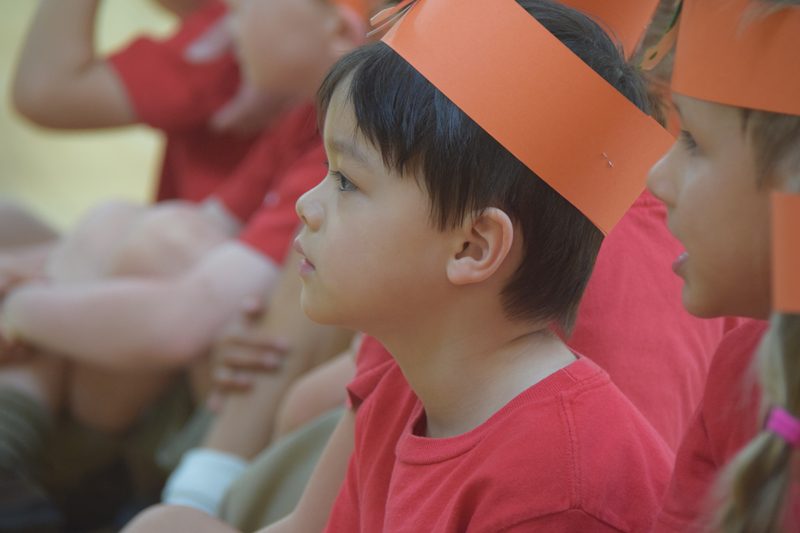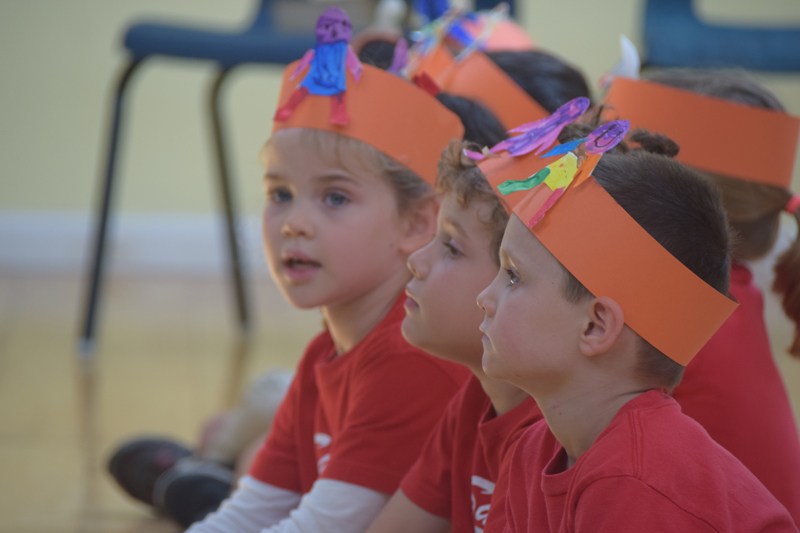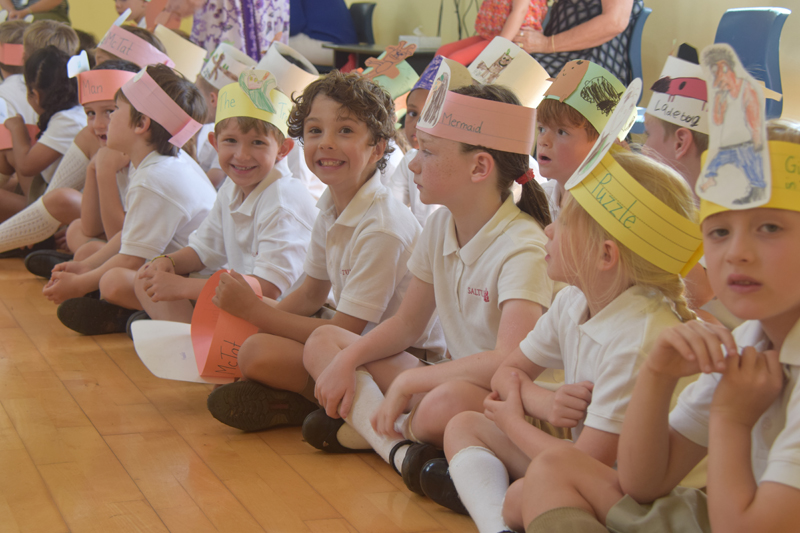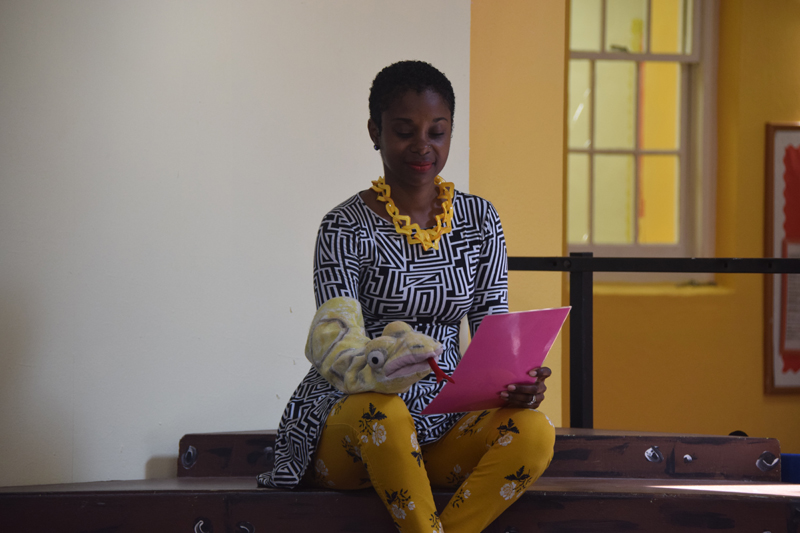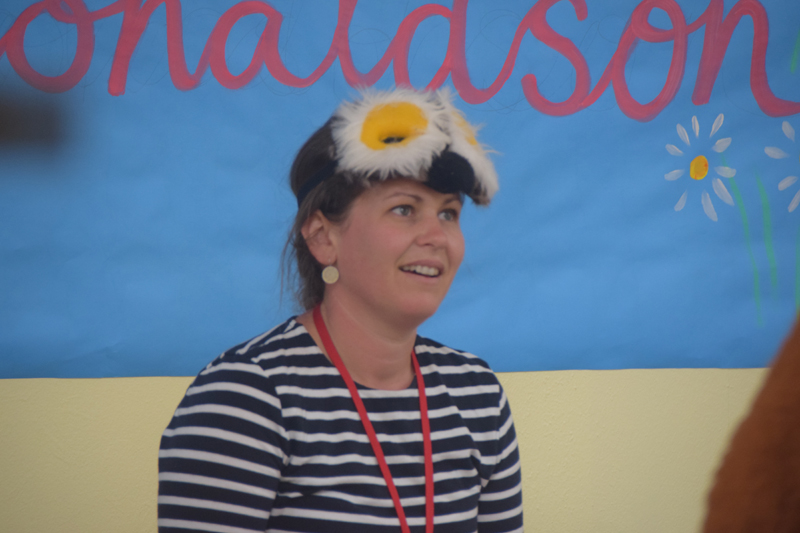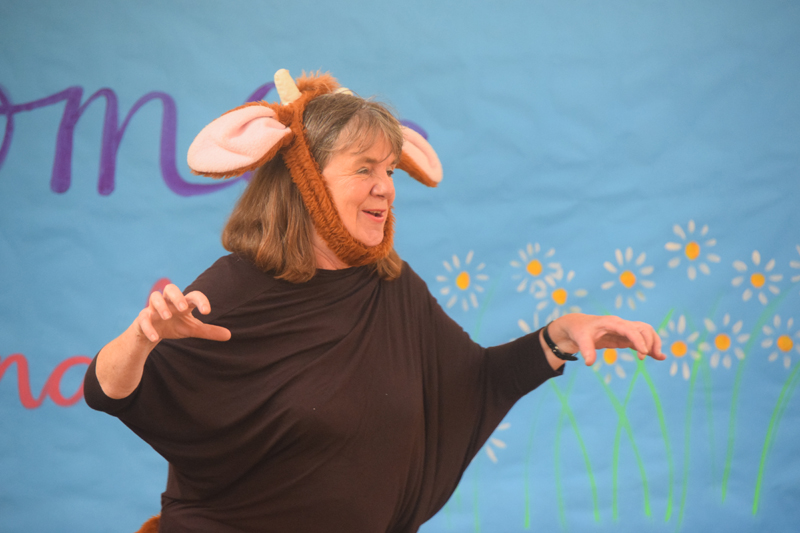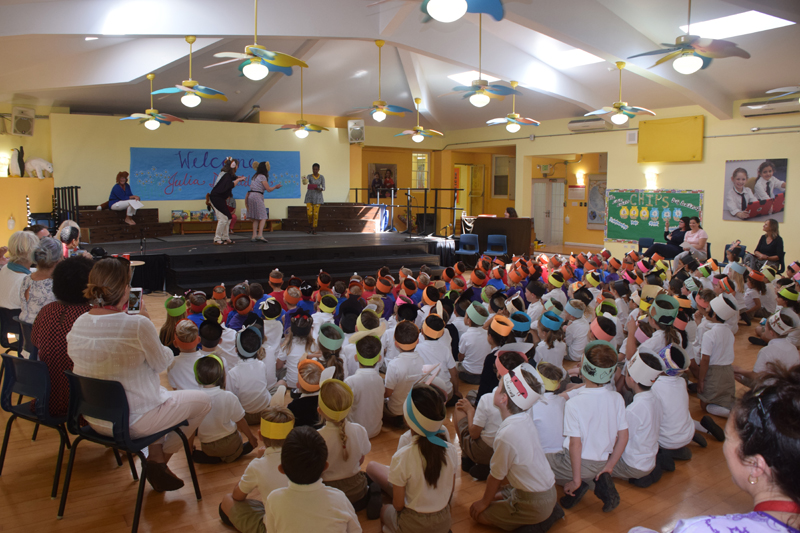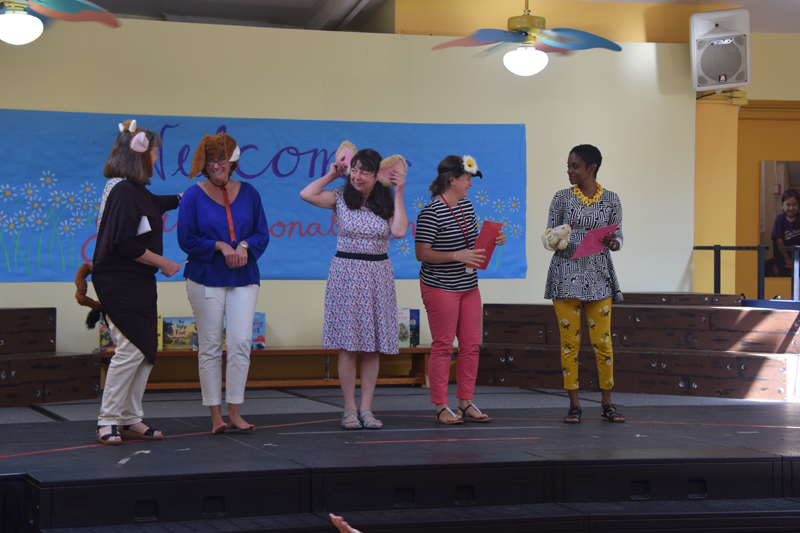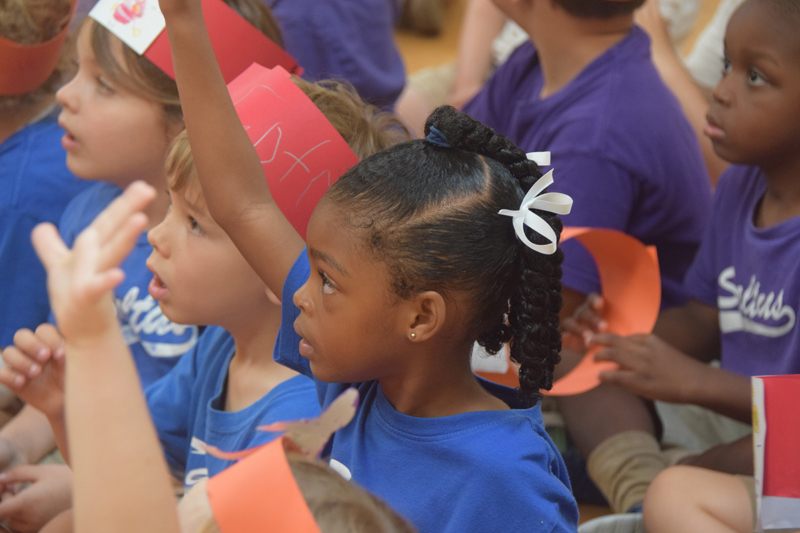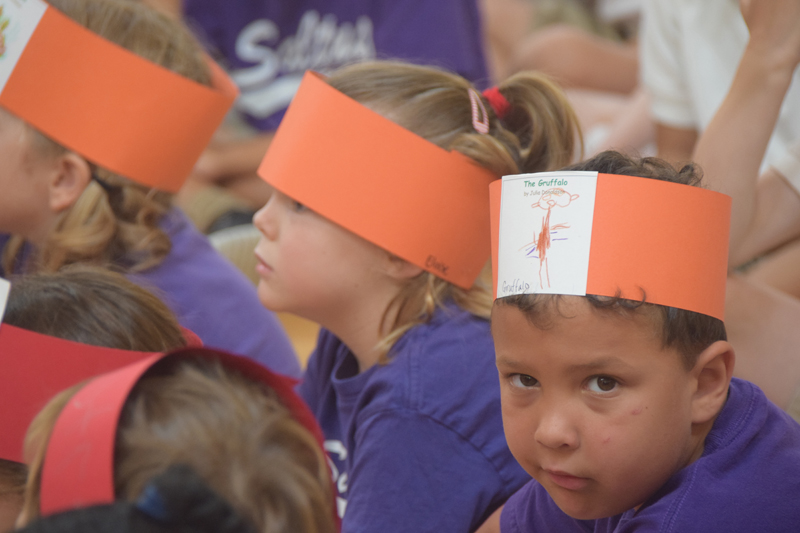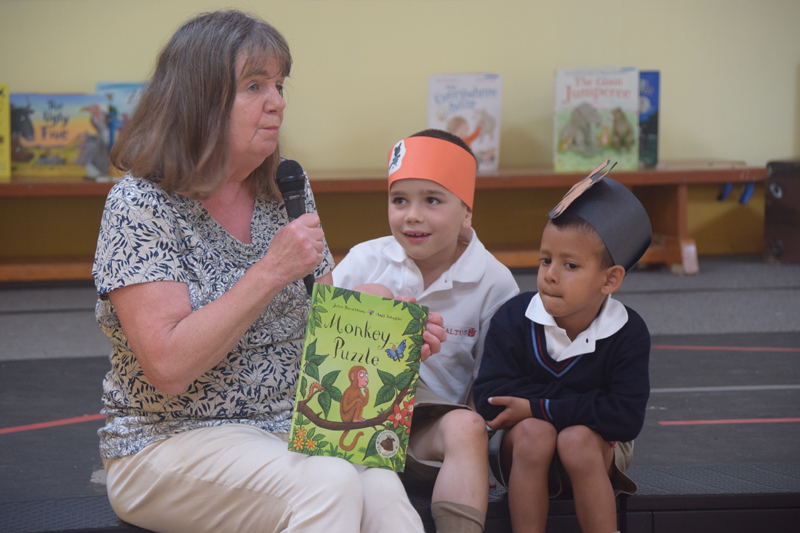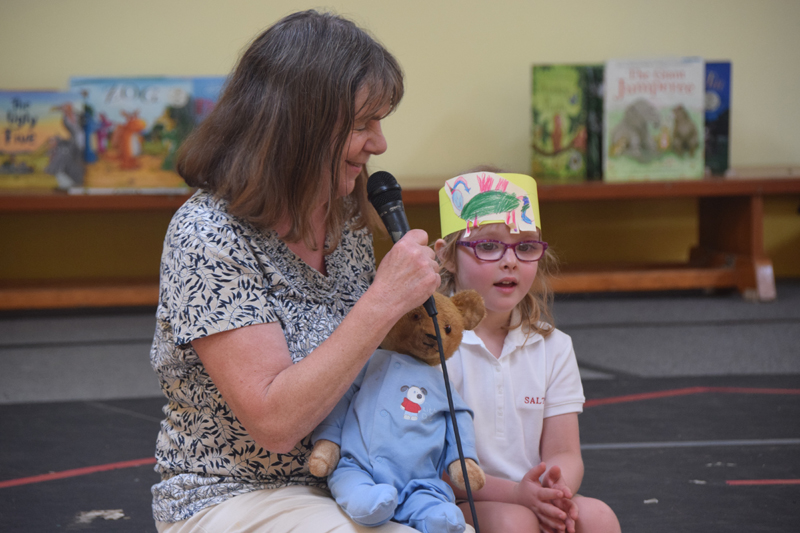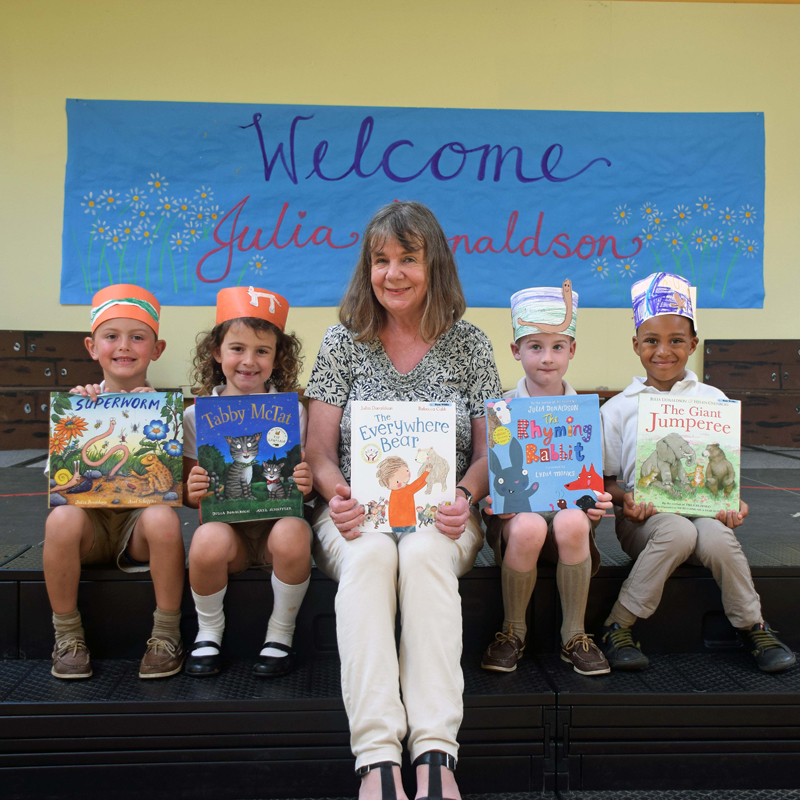 Read More About