The PLP will be hosting a meet and greet for residents from Constituencies 9, 10, 11 and 13 this coming Saturday [Apr 7] at Elliot Primary School.
A PLP spokesperson said, "The PLP invites Devonshire and Smiths Parish residents from Constituencies 9, 10, 11, 12 and 13 to their monthly Meet and Greet with their MPs and area representatives on Saturday, April 7th from 2pm-5pm at Elliot Primary School.
"Minister Diallo Rabain JP MP, Chris Famous JP MP, Senator Vance Campbell and Dr. Ernest Peets will be present to meet with residents.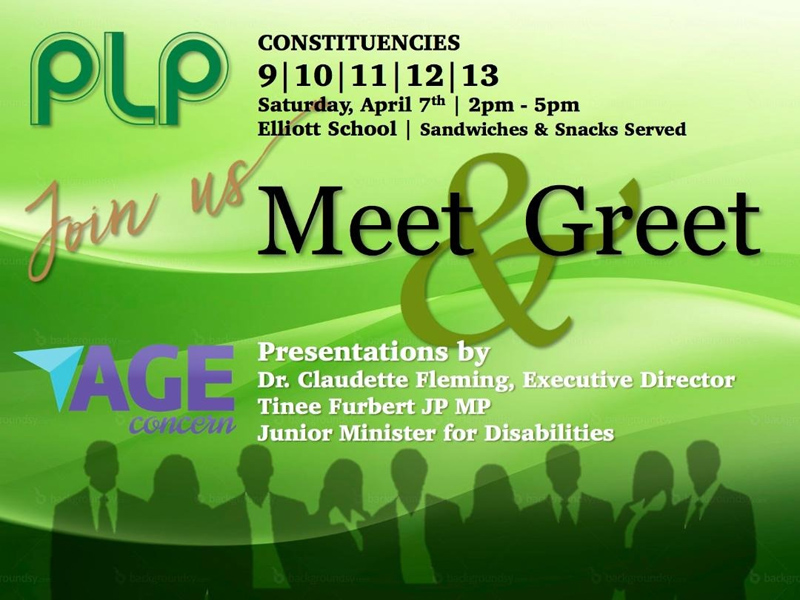 "April's Meet and Greet will feature presentations by Dr. Claudette Fleming, Executive Director of Age Concern who will speak on the benefits of being a member of Age Concern. And Junior Minister for Disabilities, Tinee Furbert JP MP who will speak on issues concerning both seniors and the disabled.
"Our goal is to help disseminate pertinent information to all residents of Bermuda. In this instance, we have been blessed to be able to share advice for our seniors and those who find themselves with any form of disability.
"Please come and share your thoughts and ideas about what you would like to see from your MP's and concerns for your area.
"Sandwiches and snacks will be available. We look forward to meeting with you and your families this Saturday, April 7th between 2pm-5pm at the Elliot Primary School.
"For more information please visit www.plp.bm"
Read More About
Category: All