The Police Roads Policing Unit [RPU] posted a video of someone driving a go-kart on the street, and later confirmed they caught up with the individual and issued tickets.
The police tweeted the video below, saying, "Unacceptable!! RPU commencing inquiries to identify offender. If you have any information please contact us on 247-1076."
In a follow up tweet, the police posted the photo below and said, "RPU catches up with go-kart being driven on the road! Tickets issued."
They subsequently noted, "His excuse was he had no other trans and no money for bus fare. He had to be at a meeting."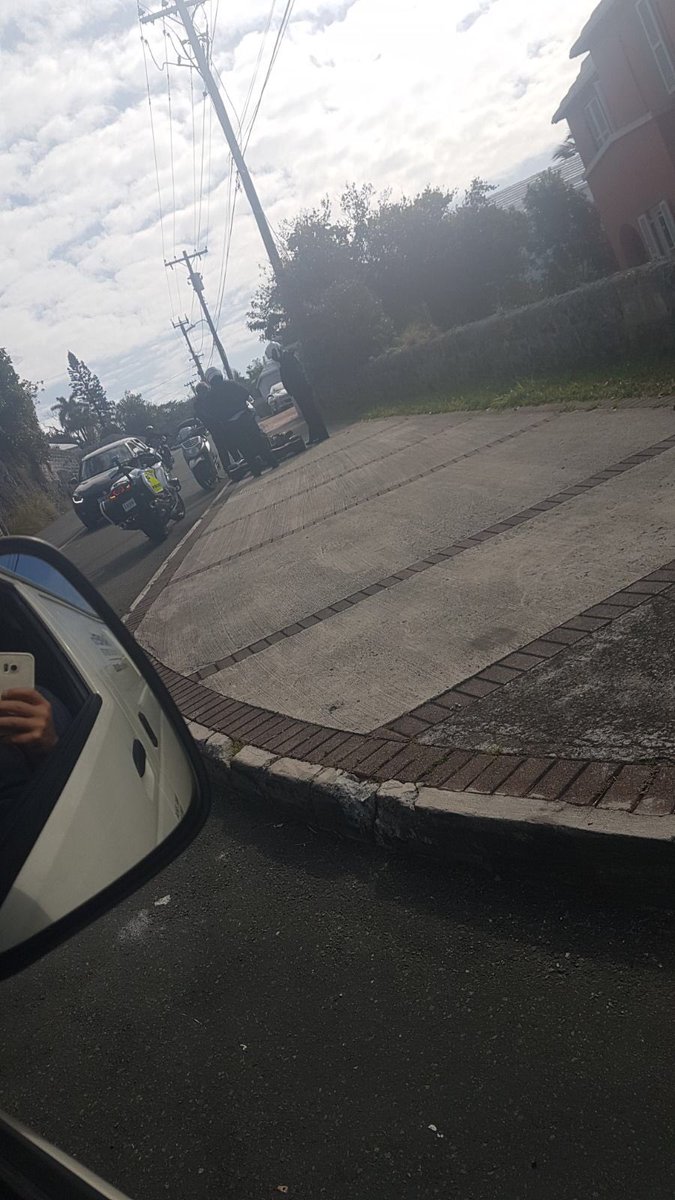 The island does have a proper go-kart racing organisation where scheduled races take place on a track, and the club moved to confirm they do not condone this, and pointed out the person was not a member of their club.
BKC President Scott Barnes posted on social media saying, "It's been brought to my attention that someone was taking a joy ride today in a Go-kart on the roads.
"This is not something the Bermuda Karting Club condones and we have just found out that it was not a member of the BKC as they have been caught. Our rule book does not allow for any karts on main roads [except for a permitted race event].
"Anyone interested in racing with the Bermuda Karting Club are welcomed to come check us out down at Rubis SouthSide Raceway in St David's."
Read More About