Bermudian graphic design student Shanna Hollis, who studies at the Maryland Institute College of Art [MICA], has been featured in international magazine Footwear News.
In the feature, Ms. Hollis says, "[My collection] '21 Miles' is a line created to celebrate my identity as a black Bermudian female and the events and environments that have made me who I am today. My signature looks were created with the inspiration of my Bermudian heritage, pop culture and my adoration of color theory.
"The footwear I used for the looks were supplemental to the outfit that was worn by the female model. Footwear was a very important part of the look, as color coordination and pattern are highlights that make my collection unique. Also, footwear can be used as a way to identify someone."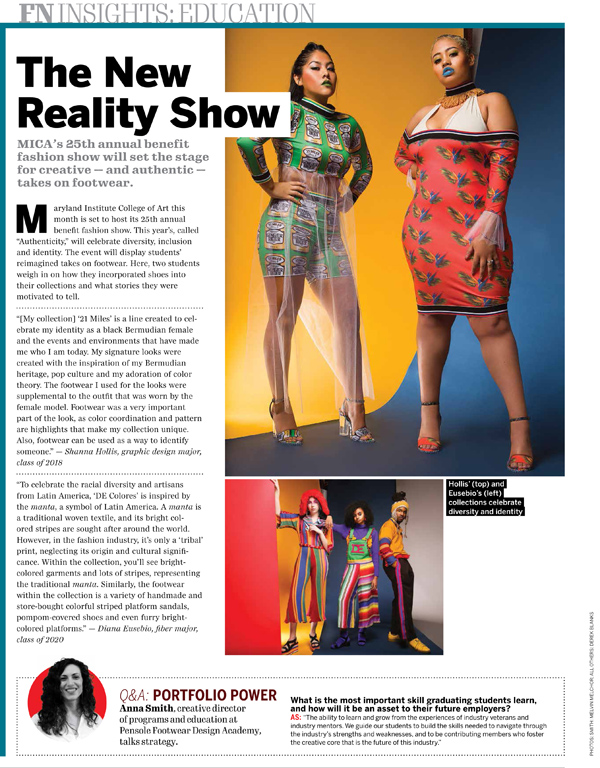 Ms Hollis is currently a Graphic Design student at Maryland Institute College of Art [MICA], and she will be showcasing the Bermudian themed fashion line' 21 Miles' in MICA's 25 Annual Benefit Fashion Show on April 13th and 14th.

Read More About
Category: All, Entertainment, News, Style & Beauty