Bermuda's Dage Minors — who competes for the Franklin Pierce University men's track & field team — was part of the winning 4x400m relay team at the recently held NE10 Championships, with the win marking the 21st career NE10 title for the Bermudian runner.
The school's report said, "It was another day, another pair of Northeast-10 Conference titles for the Franklin Pierce University men's track & field team on Saturday, at the second and final day of the NE10 Championships, hosted by Southern Connecticut State at Jess Dow Field.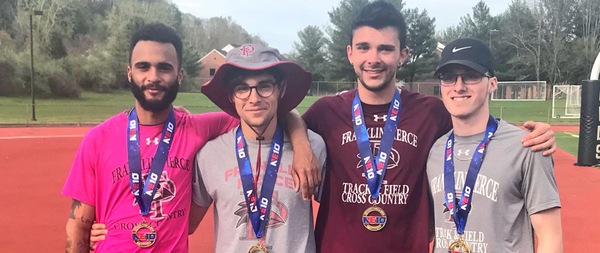 "The Ravens captured both an individual and a relay NE10 title on Saturday to pick up 20 total points. Individually, Arlabosse met the NCAA Championships provisional qualifying standard in the 800 meters, as he laid down a time of 1:51.73 to win. It was a one-two finish for Franklin Pierce, as graduate student Dage Minors [Hamilton Parish, Bermuda] followed in second at 1:52.43 to snag eight more points.
"Arlabosse and Minors also ran the third and fourth legs, respectively, of the 4×400-meter team, which claimed its second straight NE10 title. Sophomore Trevor Guayled off, while senior Nicholas Jacques ran the second leg, as the quartet turned in a winning time of 3:15.63, which also established a new school record. The win marked the 21st career NE10 title for Minors.

Read More About