Bermudian triathlete Flora Duffy has been named the United States Sports Academy's [USSA] Female Athlete of the Month for April, alongside American basketball star LeBron James, who won in the Male category.
The USSA website said, "Duffy dominated in women's triathlon events on the international stage in April 2018. She took gold in the women's event at the International Triathlon Union [ITU] World Triathlon Series [WTS] in Hamilton, Bermuda, on 28 April 2018. She also took gold in the women's triathlon at the Commonwealth Games in Australia earlier in the month."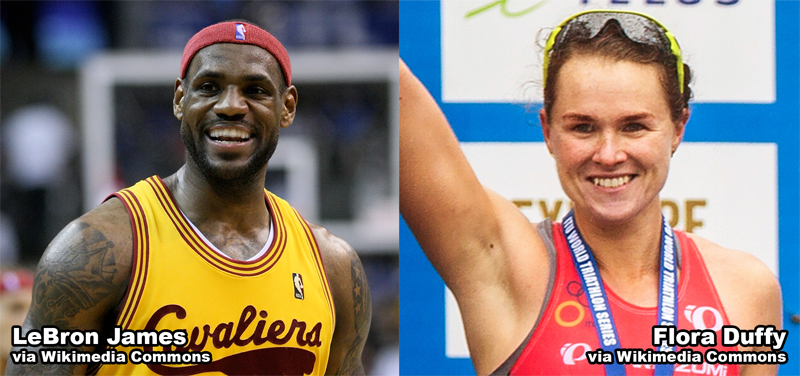 "The Athlete of the Year Award is part of the United States Sports Academy's Awards of Sport program, which each year serves as "A Tribute to the Artist and the Athlete." The Academy presents the awards to pay tribute to those who have made significant contributions to sport, in categories as diverse as the artist and the athlete in several different arenas of sport.
"The awards honor exemplary achievement in coaching, all-around athletic performance, courage, humanitarian activity, fitness and media, among others. The Academy's American Sport Art Museum and Archives [ASAMA] annually recognizes these men and women through its Sport Artist of the Year, Honorary Doctorates, Medallion Series, Distinguished Service Awards, Outstanding Athletes, and Alumni of the Year awards. This is the 34th year of the Academy's Awards of Sport program."

Read More About