The Eclipse Summer Series Part 1 will be staged at The Shed located on Cross Island in Dockyard on Saturday, June 2nd, featuring performances by international DJs; DJ Outkast and DJ Delano of Renaissance.
A spokesperson said, "Savvy Entertainment and Animal Productions announce the world's top DJs arriving to perform in Bermuda at The Eclipse Summer Series. The Eclipse Summer Series Part 1 will feature international DJs; DJ Outkast and DJ Delano of Renaissance.
"DJ Outkast, an official member of Eminem's Shadyville Crew, has one of the most potent mixes of talent, experience, performance and swag in the Caribbean. He is a versatile mixed-format turntablist who blurs the line between entertainer and DJ. Outkast is equally as skillful at mixing urban, Caribbean or EDM music.
"He has shared stages with several performers including Rick Ross, Wyclef Jean, Drake and Damian Marley. DJ Outkast is widely considered as the best DJ in St Maarten and one of the best in the region.
"In 2017 he was named as "DJ of the Year" by the St Maarten Herald for the 9th consecutive year. He performs regularly at some of the hottest clubs and festivals cutting it up live in front of audiences in Asia, Australia, Europe, America and now Bermuda.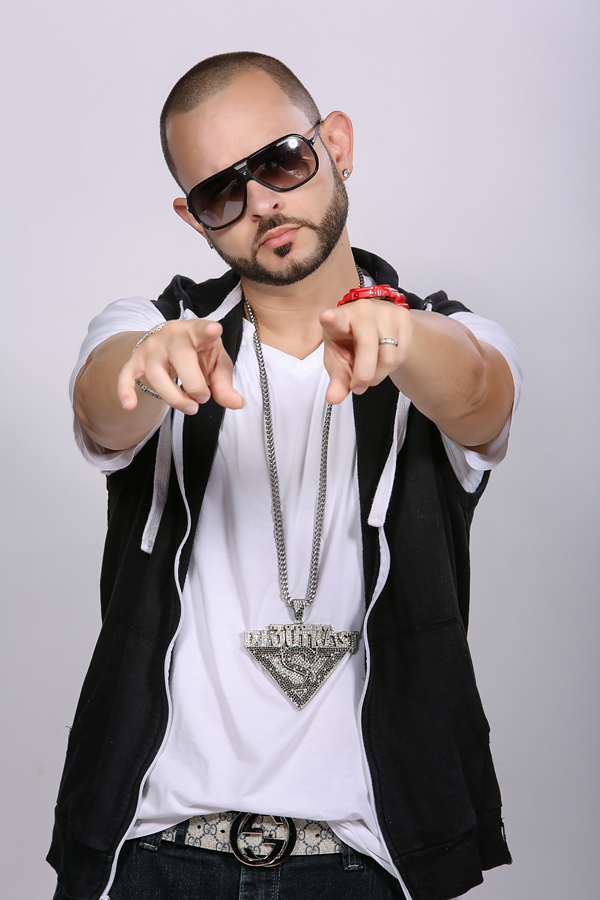 "DJ Delano of Renaissance, a legend of sound, a veteran of music, and the one and only crowned Remix King—deejay and progressive entrepreneur has paved the way for many in the industry. As the founder of the one of the most renowned sound systems in the world, Renaissance Disco, Delano's name is synonymous with both expertise and entertainment.
"An ever-versatile selector and engineer, Delano's roots began in reggae and dancehall. He introduced the pairing of these genres with calypso, soca, hip hop, R&B, pop, Latin, house, and even rock. You name it, Delano plays it! Delano has graced stages and recording studios with artists across various genres including Eve, Swiss Beats, Sean Paul, Shaggy, Beenie Man, Bounty Killa, and Destiny's Child.
"With some of the hottest and most prominent night clubs around the world seeking to showcase his unmatchable talent, he's played at The House of Blues in Los Angeles, The Apollo in New York City, Karu & Y as well as the Hard Rock in Miami, and Crystal Palace in London, England and Bermuda.
"The Eclipse Summer Series Part 1 takes place on Saturday, June 2nd at The Shed located on Cross Island in Dockyard. Dance the night away to House, Soca, Reggae, EDM and much more. Local DJs include DJ Rusty G, YGS and Jugglin J. Gates open at 9pm. $30 advance tickets available now on ptix.bm. Tickets are also available for purchase at Kit and Caboodle and Caesars Pharmacy. Ticket price increases to $50 at the gate."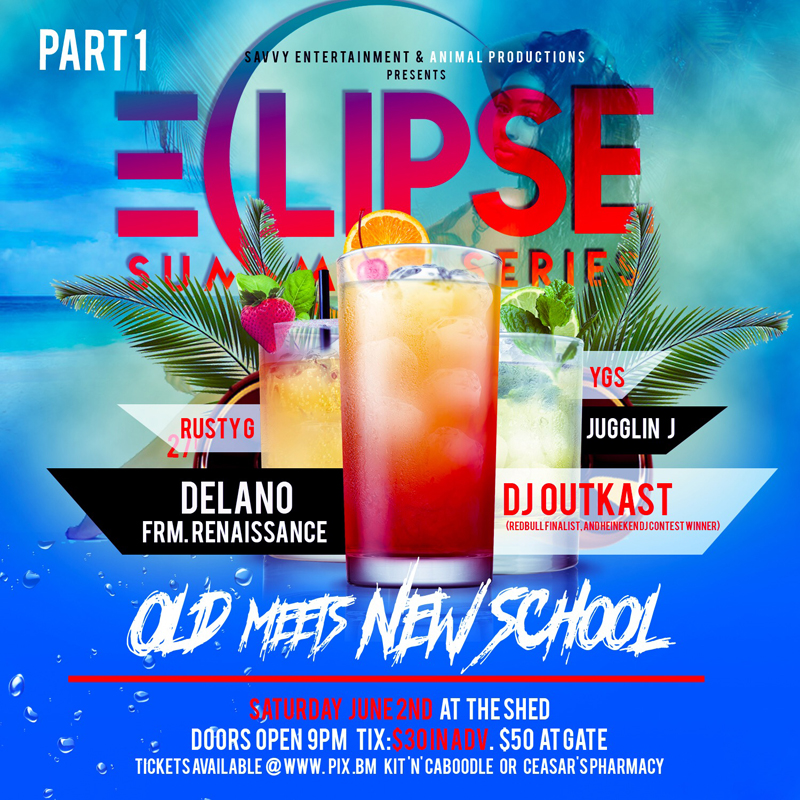 Read More About
Category: All, Entertainment, Music