Bermuda's Flora Duffy has claimed yet another big win, collecting the first win of the Tokyo 2020 Olympic qualifying period as she won the gold medal at the 2018 ITU World Triathlon Yokohama in Japan this weekend.
Winning in Japan for the second year in succession, it was also a second straight win of the season following her gold medal win in Bermuda last month.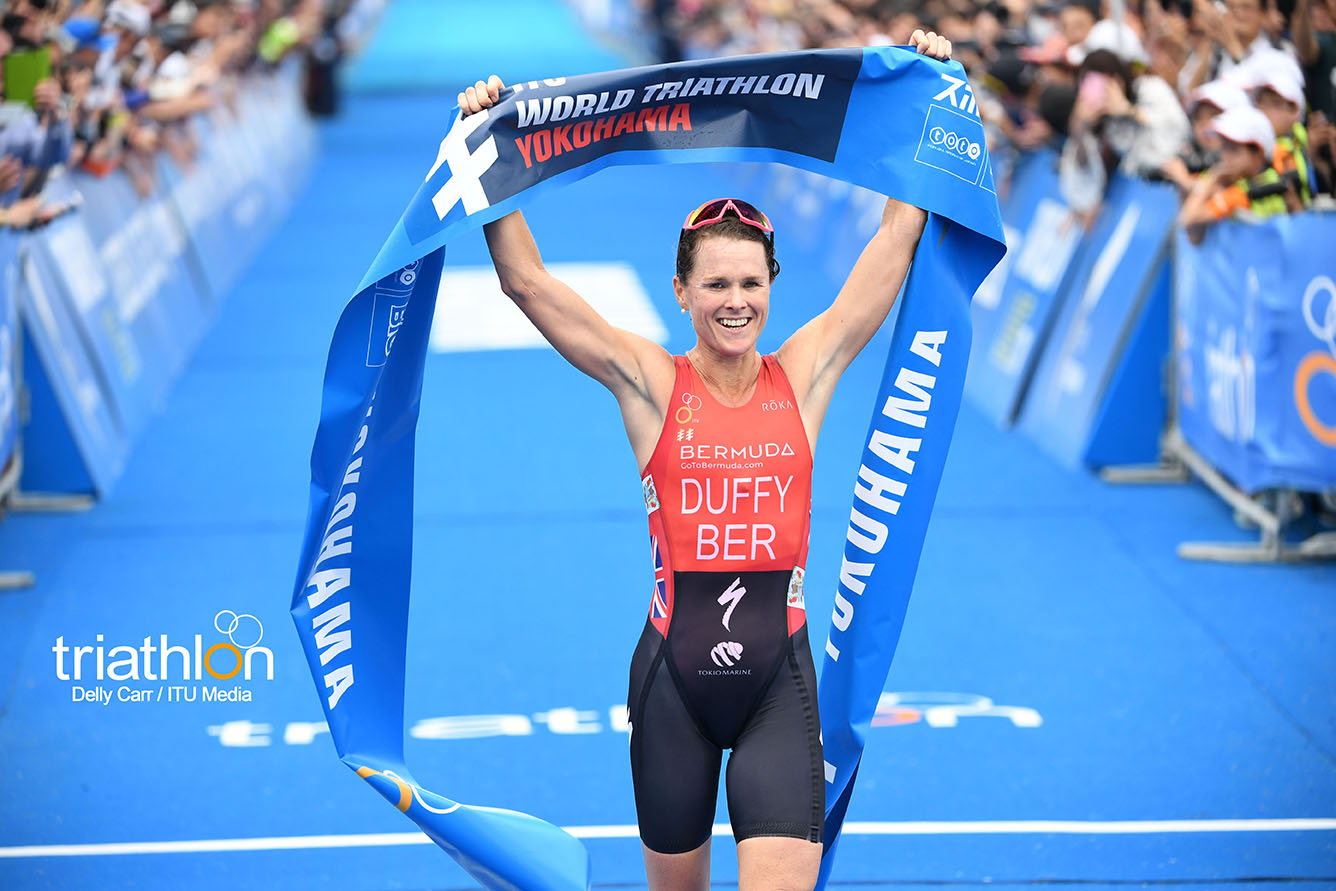 "Coming after such a high in April from the Commonwealth Games and Bermuda it was definitely a stretch to get here. I am very happy with my race, I often don't get enough credit for my running, I came off the bike with a group of really strong runners," Duffy said of her win.
Duffy continued her streak of strong race consistency from start to finish after leading out of the swim, remaining in the lead bike pack and then stealing the race away in the run, which ultimately left her at the top of the Series leaderboard in the WTS rankings.
"That is very cool, I was not expecting that today, that was not the goal. It was just to get a good score and set myself up for the Series, but if I am top then I can't complain," Duffy added after finding out her Yokohama win left her top of the Series.
Claiming the silver medal was USA's Katie Zaferes who also collected her second straight WTS podium of the season. Britain's Non Stanford  finished with the bronze, her first WTS podium since 2016.
The Yokohama race was the opening race of the two-year Olympic qualification period, and a slight chop in the water welcomed the women as their dive officially kicked off the long road to Tokyo 2020.
While some strong names remained in the main chasing group, including Australians Ashleigh Gentle and Charlotte McShane, they couldn't find the edge and close the gap, which remained around the minute mark for the duration.
Despite a few attacks from Duffy through the final laps, no further breakaways stuck and the leading nine rode into the second transition together, the gap to the chase now 1:14.
After a tough ride, Stimpson and Duffy were the first and freshest out of the transition gate followed by Zaferes. Then Duffy and Zaferes overtook Stimpson and once again were locked side-by-side out front.
Duffy wasted no time in showcasing that she has also become one of the top runners in the field. The Bermudian blasted away from Zaferes in the first lap and never looked back, holding onto a lead that was never truly threatened. Duffy entered the finish chute in control in Yokohama for the second year in a row, this year capturing the fastest run split of the day at 33:26.

Read More About