Today [May 1] Minister of Health Kim Wilson, and her Cabinet colleagues will observe this year's Bermuda Trade Union Congress' International Workers' Day theme: "Affordable and Accessible Healthcare in Bermuda for All" and are scheduled to march with the BTUC in celebration.
The BTUC rally and march  in recognition of International Workers' Day starts from Victoria Park at 12pm. Cabinet was scheduled to break at 11:45am and walk to Victoria Park and follow the procession until it passes by the Cabinet Building.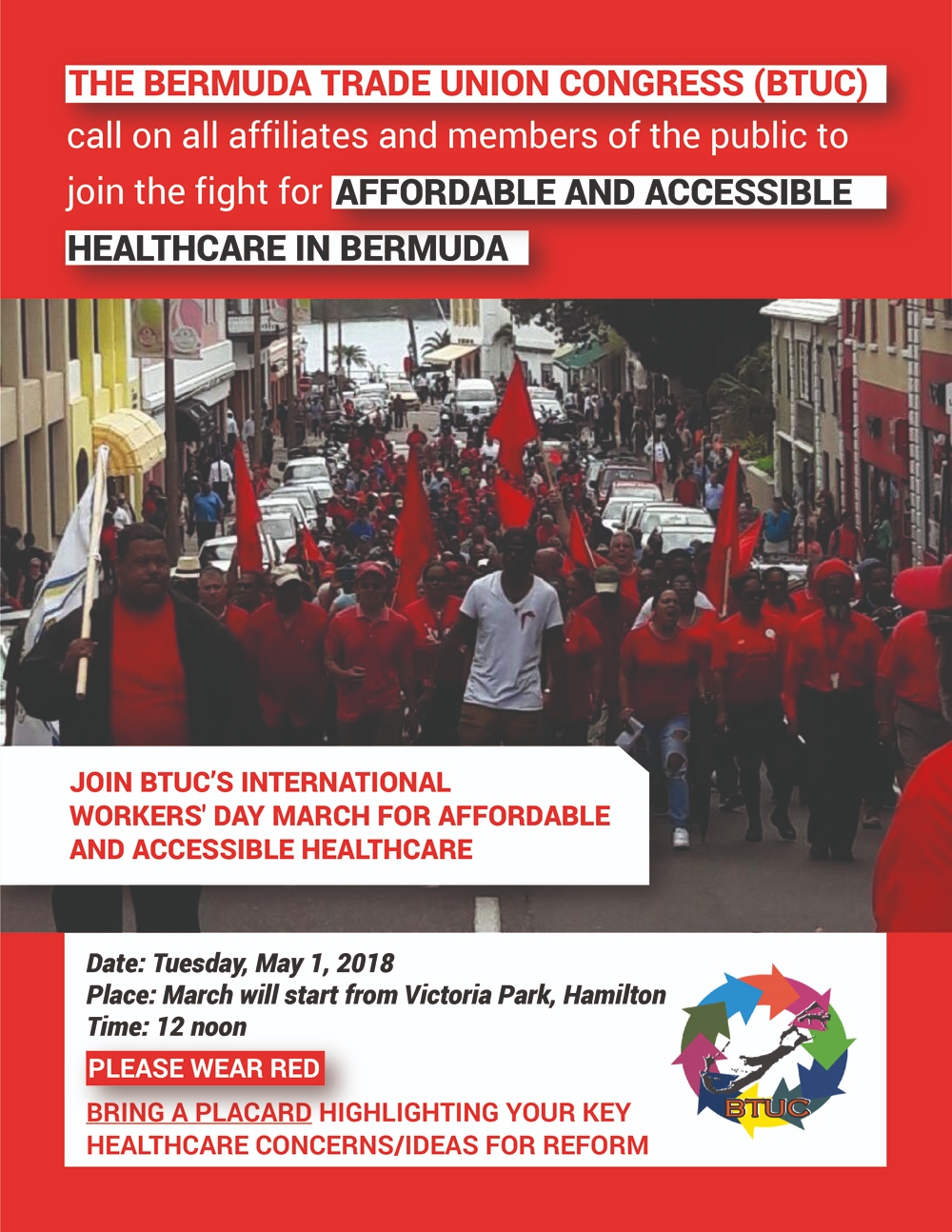 Minister Wilson said, "I'm delighted that this year's theme reflects the most fundamental goal of my Ministry and of our National Health Plan.
"The mission of the Bermuda Health Strategy is literally, 'to provide affordable and sustainable healthcare for all Bermuda residents' and I am determined that we will achieve this.
"In the past week, I've met with over 120 health system partners and stakeholders to update them on the progress made and the next steps under the health plan.
"I stressed to everyone that affordable and accessible healthcare for all is the number one priority for me and we will bring about the reforms needed to make this happen.
"I want everyone to have access to preventive healthcare to avoid problems and resolve issues before they escalate.
"As Frederick Douglass said, 'It is easier to build strong children than to fix broken men.'
"And we also need people with chronic conditions to be able to manage them successfully. Our health is one of the fundamental things we must treasure in life. Poor health can destroy our quality of life and productivity, and it can prevent us from being able to care for our children and elders.
"So having access to affordable healthcare is vital to Bermuda's prosperity."
Read More About