Over 30 local vendors have signed up to showcase their wares at the Bermuda Economic Development Corporation [BEDC]'s first Vend 2 Win Competition and Market, happening at BAA this Saturday, May 19th from 2pm until 6pm.
Organiser Ondreyah Rochester, BEDC's Junior Micro, Small, and Medium Enterprise [MSME] Officer, said she was "overwhelmed" by the positive response and engagement from local vendors.
"Over the past two weeks, BEDC has been inundated with calls and emails from vendors looking to get their applications in before the deadline this past Monday, May 14th," Ms Rochester said.
"We are very excited by the community response and encourage people of all ages to come out and support Bermuda's talented entrepreneurs this Saturday.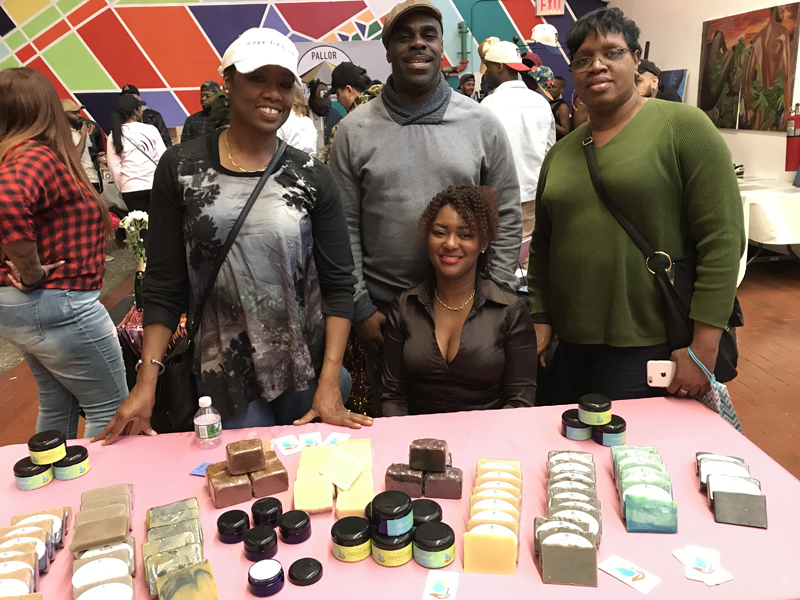 "Not only are these vendors selling unique items like t-shirts and hats, to artisan candles, baked goods, natural soaps, teas and spices, there is also an opportunity for guests who purchase products from our vendors to win a round trip ticket to New York in our door prize draw."
Saturday afternoon's event will be filled with fun and entertainment for the whole family to enjoy. There will be a live DJ, a mini dance workshop offered by Aprille Choudhury-DeSheild, of Energize Wellness Solutions, a martial arts demonstration by Mark Prior of Bermuda Combat Club, food vendors, giveaways and much more.
In addition to the pre-Bermuda Day market, those entrepreneurs selling locally made or inspired products will have a chance to participate in BEDC's Vend 2 Win Competition, for the opportunity to secure one of five round trip tickets to New York City, hotel accommodation and participation in The Reserve, a large multi-sensory shopping and networking experience, organized by the Driven Society, taking place on July 1, 2018.
A secret panel of judges will be perusing the market this weekend and assessing vendors on their booth's presentation, customer service, packaging and the overall buying experience to select the competition winners. There will also be a 'People's Choice' award for the vendor with the most votes from patrons at the event.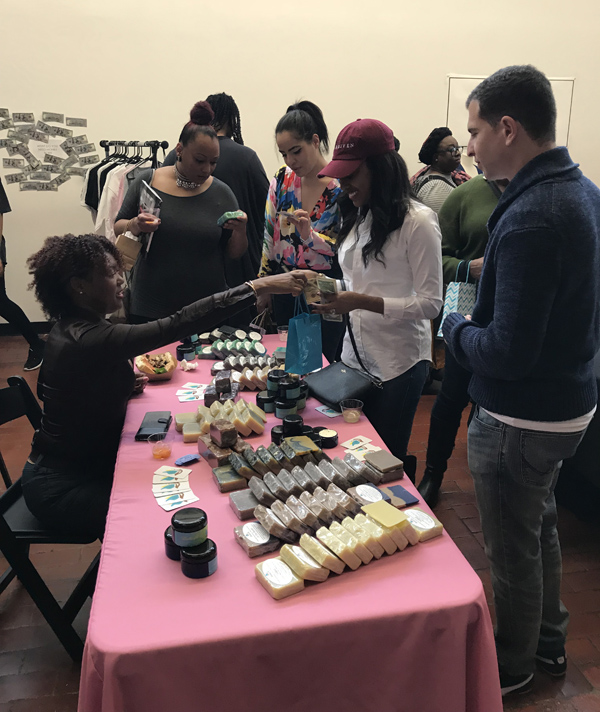 Erica Smith, the Executive Director of the BEDC, said: "We are excited to provide this platform for five local micro-entrepreneurs to experience an international vendor market in New York next month.
"The goal is that all our winners will gain access to an opportunity to scale their businesses beyond our 21 square miles. This partnership with Driven Society has been months in the making and we look forward to providing many more chances for local entrepreneurs to reach the next level in business in the near future."
Saturday's market is free for all to attend, although you must patronise one of the event's vendor booths to enter the draw to win the door prize: a roundtrip ticket to New York. Every $25 spent will earn you a raffle ticket and increase your odds at winning.
For more information on the BEDC, email info@bedc.bm; or to learn more about the upcoming July event offered by the Driven Society, visit drivensociety.com.
Read More About