A ladies' drill and rifle team set up with help from the Royal Bermuda Regiment is to field its biggest-ever squad in today's Bermuda Day Parade.
The Bermuda Rifle and Drill Team will have 45 on duty for a march past through the streets of Hamilton.
Debbie Symons, an RBR Sergeant and the driving force behind the group, said: "It's our biggest ever number on parade.
"It's a mix of civilians and RBR – we've got about six soldiers this year and soldiers' children as well."
The team line up before their annual church service at St John's in Pembroke.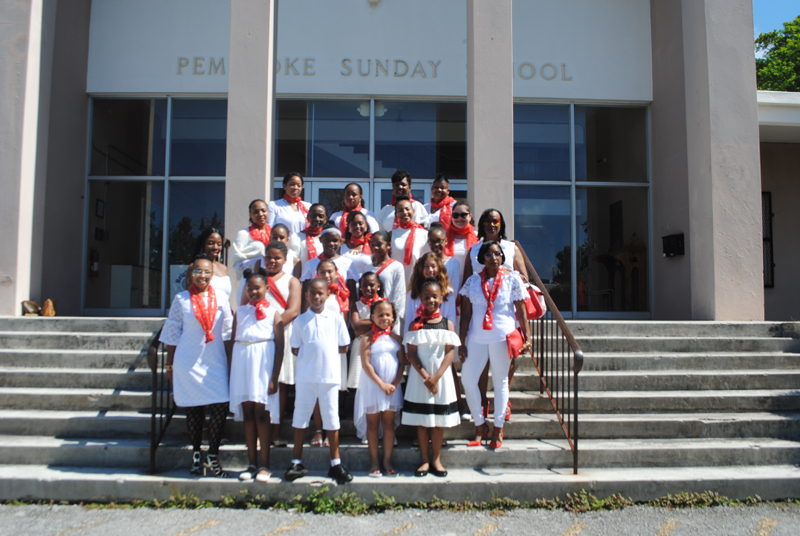 `The drill team spent hours on the parade ground at Warwick Camp under the eagle eye of skilled RBR drill instructors to prepare for the big day, the team's fifth Bermuda Day Parade.
Sergeant Symons said: "My original goal was to have 25 and I only wanted to do it for two years.
"But I'm a disciplined person, so I'm not surprised we've done so well and lasted so long."
Sisters Daniella and Gabriella Ratteray, daughters of RBR Sergeant George Ratteray and from Sandys, both signed up for the months-long training scheme for the rifle and drill team.
RBR Sergeant Debbie Symons with Daniella and Gabriella Ratteray, who will march in the Bermuda Day Parade.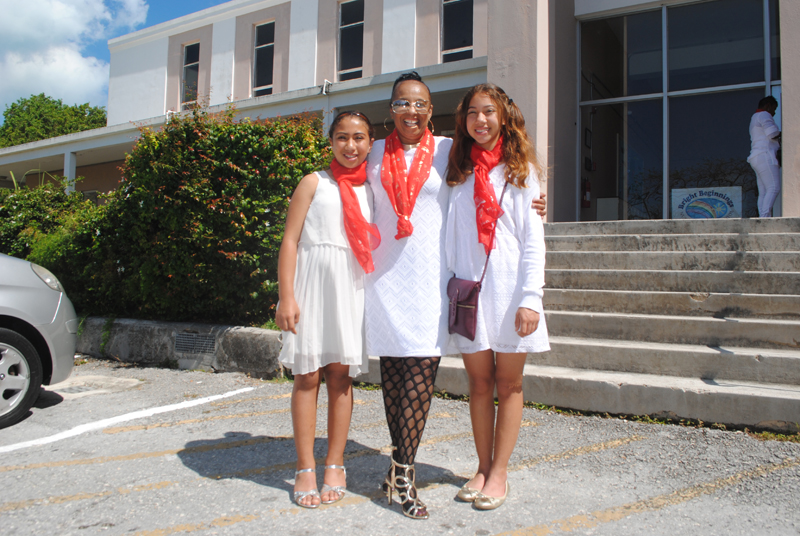 Gabriella, aged 13, said: "I wanted to join because my dad's in the army – this is the next best thing.
"I enjoy the marching. I'm too young to be in the Junior Leaders, so I thought this might be a good place to start."
Daniella, aged 9, added: "I like it because it's interesting and something new. It's better than cheering from the sidewalk."
Andreia Goncalves, 17 and Desiree Thomas, 18, best friends at the Berkeley Institute joined up together.
[L to R] Desiree Thomas, Sergeant Debbie Symons and Andreia Goncalves prepare for their march in the Bermuda Day Parade.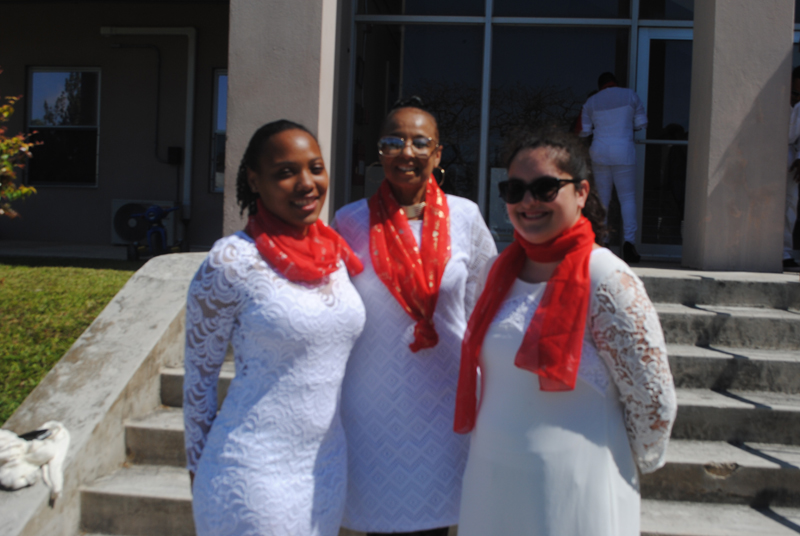 Desiree, in her second year with the team, said: "I like it for the discipline and the extra-curricular activity. It's great when it all comes together."
Andreia added: "I joined to be with my friend. I like the end result – the teamwork."
The team were speaking as they attended a church service at St John's Anglican Church in Pembroke in the run-up to the parade.
Sergeant Simons said: "We like to prepare every way we can and the church service is an important part of that."

Read More About
Category: All, Entertainment