[Updated] The Bermuda Environmental Sustainability Taskforce [BEST] is hosting a 'Virtual March Against Monsanto' with the environmental group saying that "while we may not have GMO crops in Bermuda, we import much of our food from the U.S. where they do have GMO crops."
"Living in Bermuda, we may not realise the extent to which our lives are impacted by the Monsanto Corporation," BEST said.
"While we may not have GMO crops in Bermuda, we import much of our food from the U.S. where they do have GMO crops, and which are then used to produce many packaged food items that we buy and consume.
"In Bermuda, the name 'Monsanto' may be most known as the maker of the pesticide RoundUp; a pesticide which contains glyphosate, a chemical deemed by the World Health Organisation to be a probable carcinogen.
"The term 'probable' is used because testing of RoundUp cannot be done on human beings [but causes tumours in lab rats]. In this context, 'probable' means likely… not just possible. Health concerns are even greater now that RoundUp is also being used [in the] days before the harvesting of wheat, increasing the concentration in food products.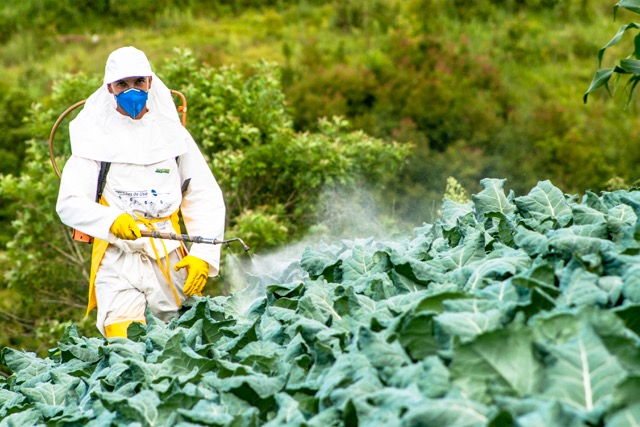 "Monsanto is a publicly-traded, multinational, agrochemical and agricultural biotechnology corporation, whose shareholders make money while the food supply is being poisoned. See more about Monsanto's toxic legacy here.
BEST said, "So what can we do?
 Join our event, Bermuda's Virtual March Against Monsanto on our BEST Facebook page.
Get informed – see this recent article about RoundUp – it isn't just the glyphosate here
Vote with your dollars and support your health by buying organic products
Demand labelling of products containing GMOs
Boycott Monsanto-owned companies that use GMOs in their products here
Demand further independent scientific research on the health effects of GMOs
"We won't take injustice quietly… we will not stand for jeopardising food security and that's why we March Against Monsanto."
Update May 19, 10.34pm: An email from the Monsanto said, "The more than 20,000 people of Monsanto are committed to having an open dialogue about modern agriculture and how food is grown as we focus on using digital tools, data and research to find solutions that balance the need to feed people and protect the planet – we're proud of the work we do, and we're eager for people to know more about us.
"Through innovation and collaboration with farmers and partnering organizations, we develop new tools that help the world's farmers grow food using less of the earth's natural resources. We know people have different points of view on these topics, and it's important that they're able to express and share them. We welcome anyone who wants to learn more about Monsanto to ask us a question at monsanto.com/conversation."

Read More About
Category: All, Environment