Local entrepreneur Ananda Hill has founded a new company Aqua Care Ltd, which aims to provide a water treatment service that "gets rid of biofilm, bacteria, viruses, and spores from tanks and wells while keeping water safe to drink."
"Aqua Care Ltd can provide bacteria testing and treatment services by appointment or by subscription for quarterly maintenance. Aqua Care Ltd also issues certificates to establishments with public water access or residential renters that communicates the water supply is to an international standard of safety to use and consume," he explained.
"Bermuda has a large void regarding affordable, effective, safe maintenance of water that holds up to an international standard. Aqua Care solves this problem."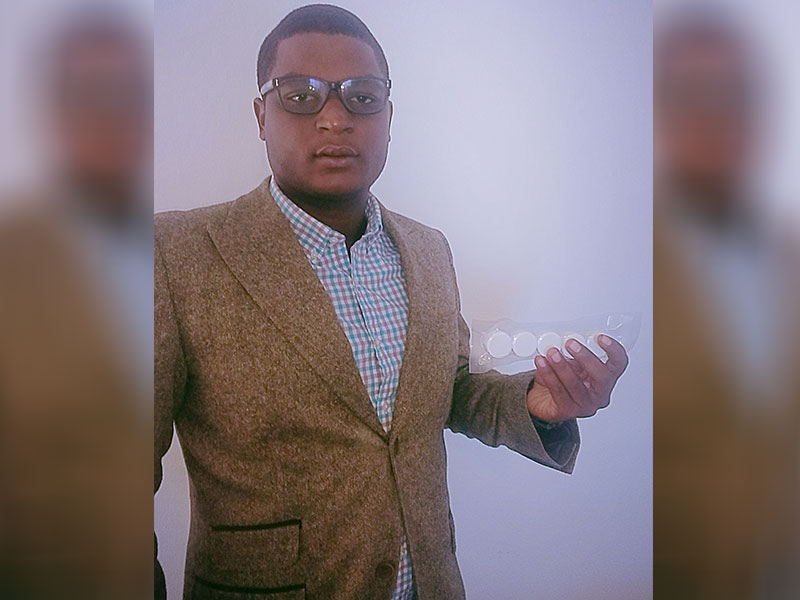 The company plans to offer mobile on-call water testing, water treatment, and certificates for treated water by appointment or by subscription for quarterly maintenance.
"Aqua Care has exclusivity to import and use a biodegradable environmentally friendly oxidizing biocide which is deemed by the World Health Organization as the best and safest means of rainwater sterilization in the world," he said.
"It penetrates the cell walls of microorganisms and inhibits protein synthesis. This occurs regardless of the present metabolic state of the micro-organism. Because of this, it's also effective against dormant organisms and spores like Giardia Cysts and Poliovirus."
Mr Hill added, "The current state of affairs is a bit embarrassing. I saw how gross the water in many peoples homes were.
"I decided instead of complaining about it, I'll just take action. We have a responsibility to ourselves, our tenants, the children and our visitors to Bermuda whose immune system isn't as seasoned as ours when it comes to microorganisms in the water supplies."
"Aqua Care Ltd's biodegradable environmentally friendly oxidising biocide product is highly effective, non toxic, non corrosive, anti resistant to bacteria and microorganisms, better than chlorine in every way, removes odor, and won't poison you or your water.
"To make appointments for this mobile service call 441-517-1481 or email aquacarebda@gmail.com. More info will be available through the AquaCare Facebook page @aquacarebda."
Read More About