The Bermuda Society of Arts in City Hall will soon see the return of artist Jonah Jones tonight with the opening of a show titled 'Subjective Reality' today [June 1].
A spokesperson said, "For the last five years, Mr Jones has been taking time away from the public eye to deal with his own personal and internal struggles. Battling depression, he continued to paint and found a passion for long distance cycling that brought him mental focus and centering again."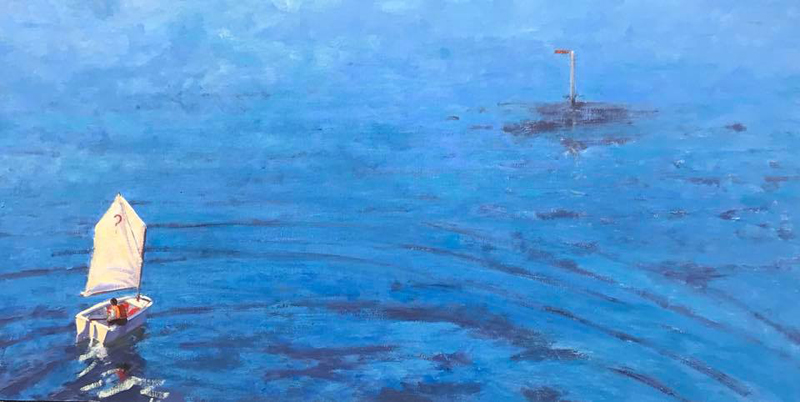 "Endurance cycling conditions the rider to be completely self sufficient as they spend 12 to 15 days on the road they are responsible not only for their food and rest but also the route and navigation and care of their cycle. Though this and his constant sketches, studies and now large paintings he has found a better space and is ready to share his journey with us.
"His works both large and small fill the gallery with soft muted colors and subtle textures. Collections of older small works show the gradation of a passing thunder storm, or the growth and life cycle of the vegetables in a neighbor's field, time passing, moments reflecting back"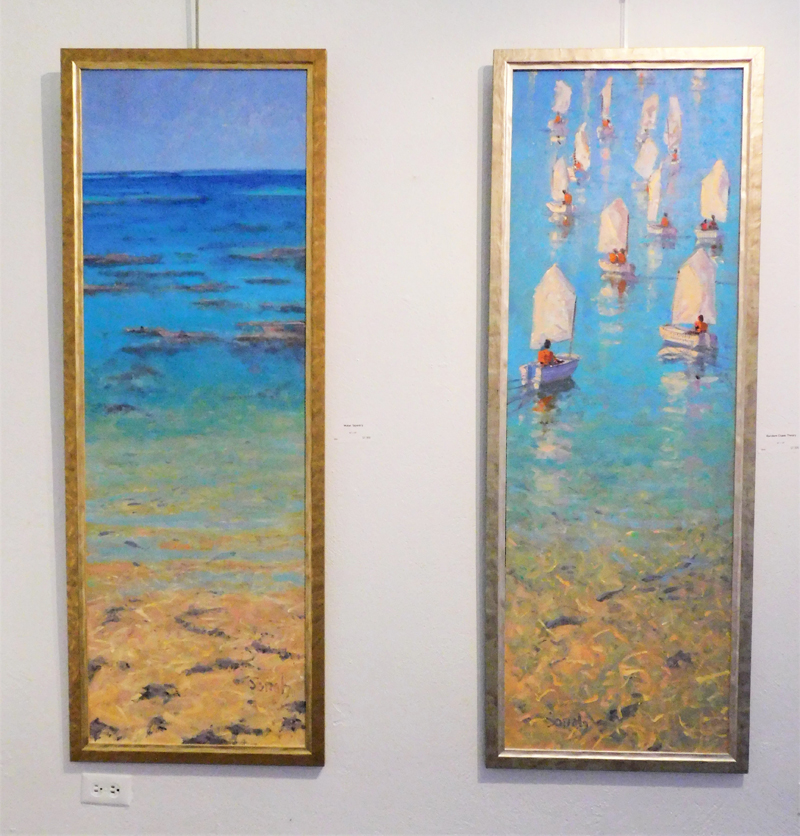 "Many of the canvases feature Opti sailboats, a throwback to Jonah's time working at the yacht club flipping burgers in the 90s and sketching the little boats even then. To him, they always seemed like fledgling birds sailing out into the unknown.
"Today he features them on square frames purposely placed to give movement and life to a single thought, or clustered together so they bob along in a random chaos theory. Turning away from the careful precision of his previous style he has narrowed the scope of his colors, softened his edges, and works now more with the reflections of the water or the fish at your feet to create movement, light and depth. The Opti's and small figures sailing them seem to ask the question, with so much potential, where do we go now?"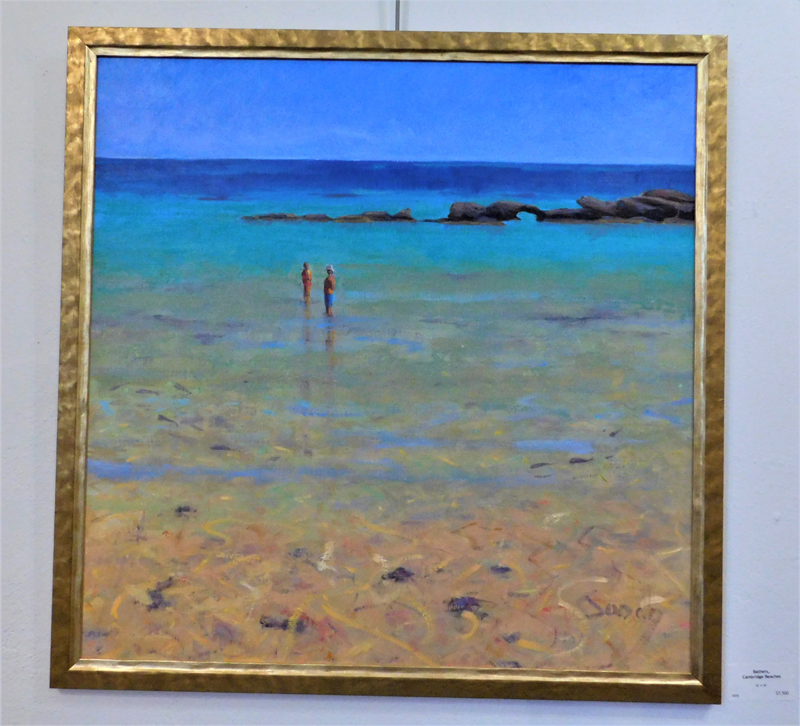 "The next subject many will recognize are the rocks and islands around Cambridge beaches and Daniels head. Hours spent kayaking and sipping wine while watching sunsets have given Jonas a good feel to these works. No harsh bright burning suns but more meditative and reflective moments captured in layers of paint carefully edited and build up like musical notes on a horizon.
"Palm trees painted in or out islands shapes changed adding ghost layers, stories behind stories. Rough quick sketches of older couples wading out to their knees on a idle Sunday are edited and worked into bigger canvases often days or months after the waders have long since gone home."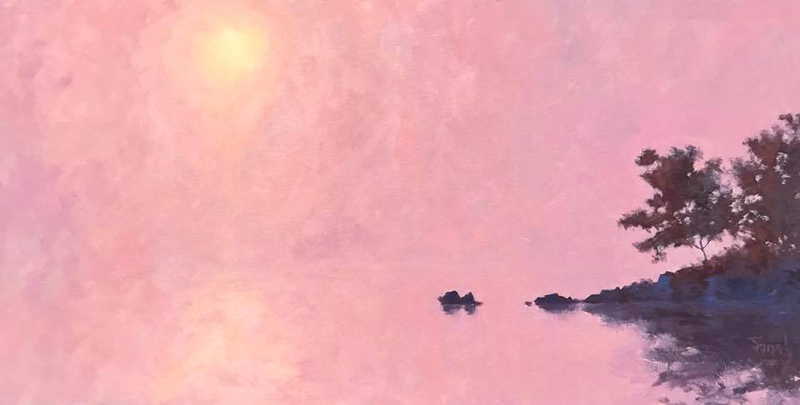 "Not only has Jonas Jones managed to fill the whole gallery with so many stunning original works but he is also offering a new option. Giclee prints are now available in case your favorite piece has already sold. Giclee prints use professional photographs of any painting, taken by Alex Masters of White Space, and are digitally printed on high quality archival canvas by Loris Toppen at The Color Lab.
"With UV protectors and mold inhibitors, these digitally mastered options are a must have. Don't take our word for it come see for yourself."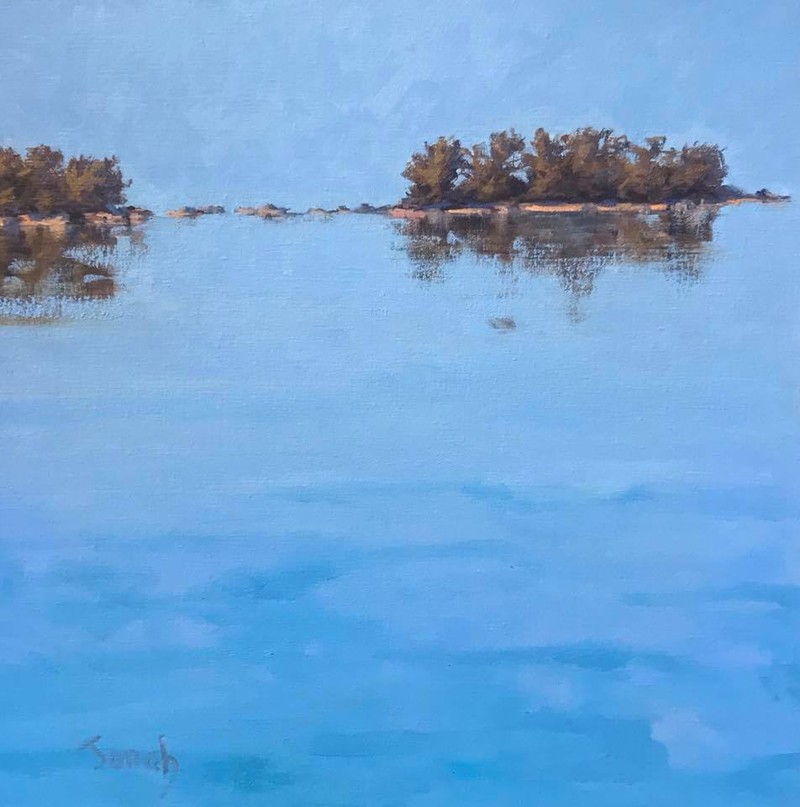 "The exhibition opening is tonight from 5.30pm until 7.00pm on the top floor of City hall; admission is free. The BSOA welcomes the general public, artists and art enthusiasts, and anyone who loves our little island and the sea that surrounds it, to come see through the eyes of Jonah Jones and his paintings – you will not be disappointed.
"The show will run until June 26 and gallery hours are Monday to Friday from 10.00am to 4.00pm and Saturday from 10.00pm to 2.00pm."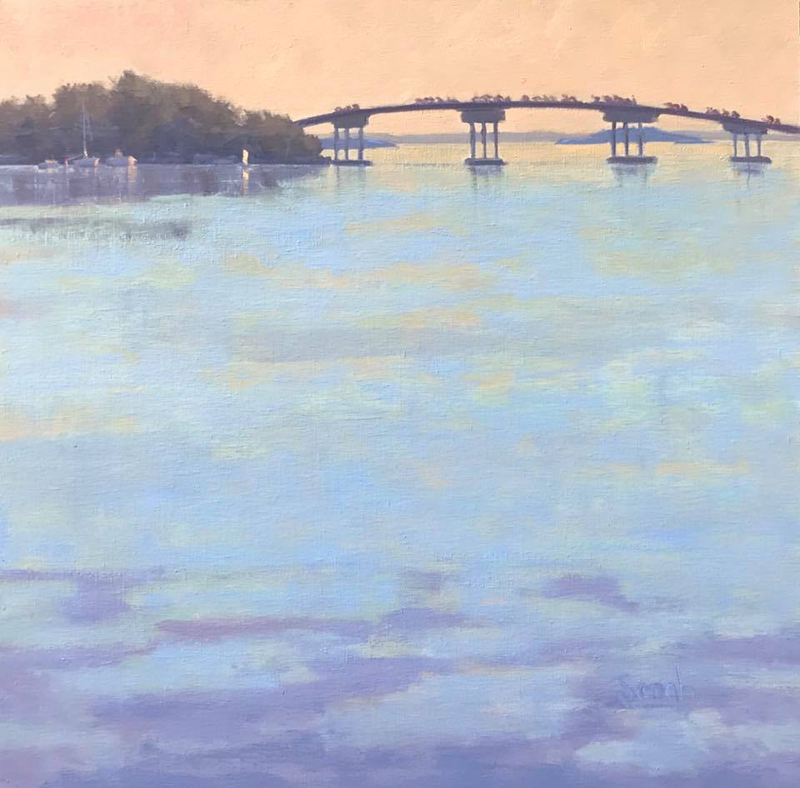 Read More About
Category: All, Entertainment