Bermuda's Kenny Leseur Jr continues to play solid golf and has made the 36 hole cut participating in the 2018 Future Masters Tournament in Dothan, Alabama.
Kenny fired a second round 73 [+3] which included a disastrous triple bogey on his ninth hole. After 36 holes he is in 23rd position 70-73 [+3] and will comfortably make the projected cut of [+8].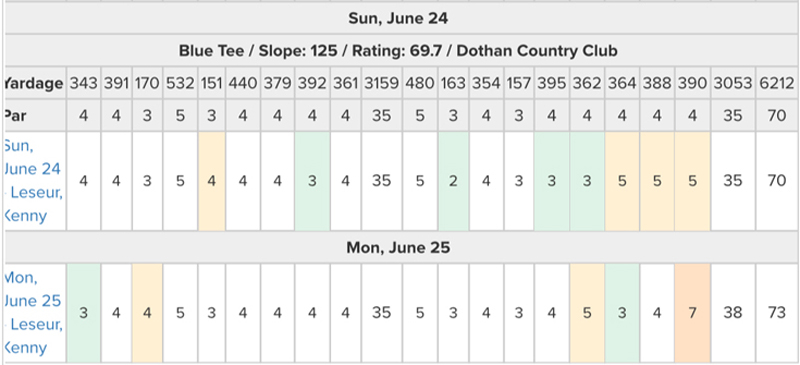 Kenny Jr. rebounded from a triple bogie on his ninth hole [Hole #18] and played his next 9 holes even par.

Read More About