Earlier today [June 20], the Minister of National Security Wayne Caines spent some time reading to the Bluebird class of Devonshire Preschool.
The youngsters, who have been learning about Bermuda of late, were treated to the story, "Goodnight Bermuda", by J.K Aspinall.
Minister Caines was invited to the school by Devonshire Pre-School teacher Katiuska Guerrero-Durrant and her colleagues, teachers, Tyra Simmons and Johnelle Booth.
Minister Caines also took time to speak to the preschoolers a bit more about Bermuda's history and also shared with them some information about his role as a Minister.
For his efforts, Minister Caines received a signed card from the class, that thanked him for his visit.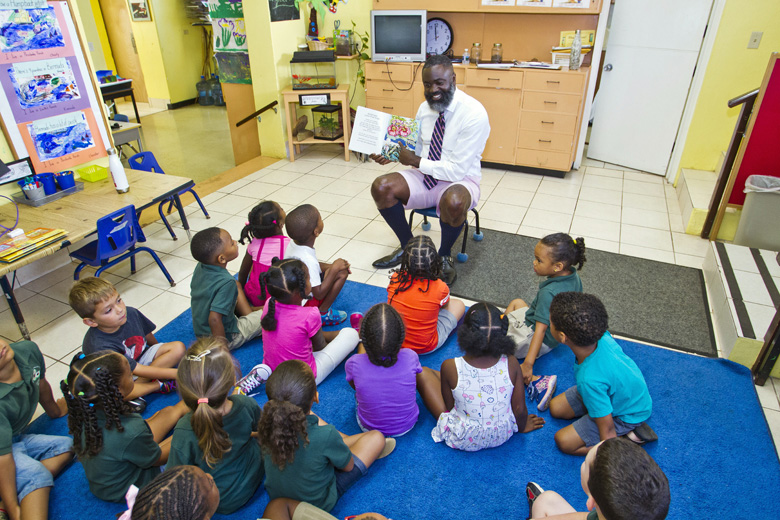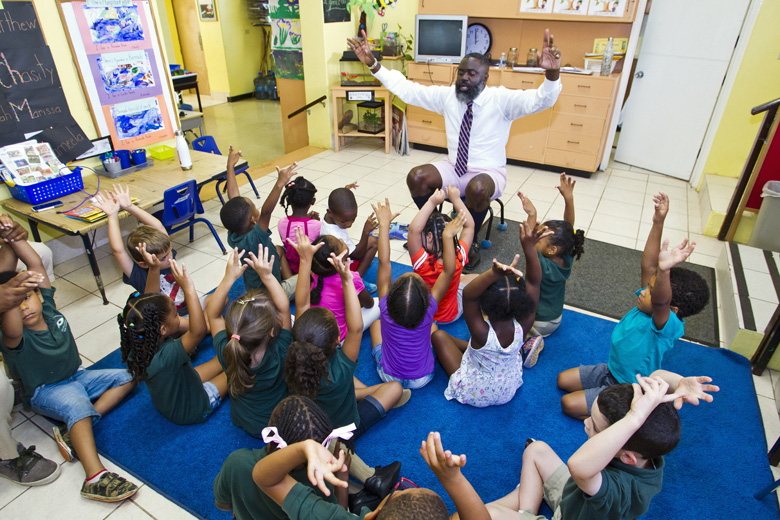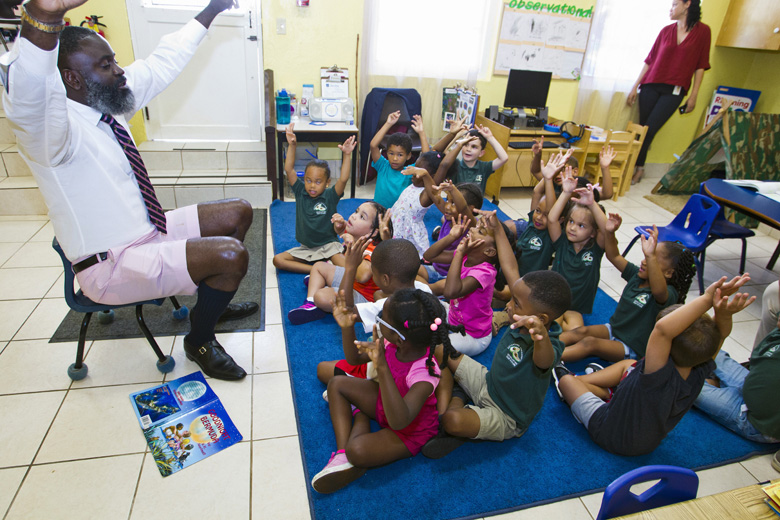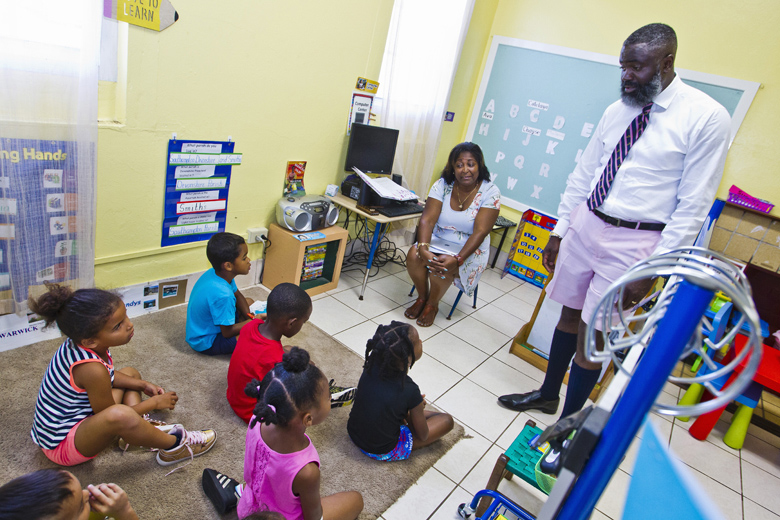 Read More About