The Royal Hamilton Amateur Dinghy Club [RHADC] has earned US Sailing Accredited Keelboat Centre status, with US Sailing Adult Director Betsy Alison recently attending RHADC to commemorate their accreditation and to take part in the roof wetting of their newly completed boathouse.
A spokesperson said, "The project's architecture was by John Warwick, interiors were designed by By Design Ltd, and construction was done by Manuel Baron Contracting. This new building includes all new accessible facilities that will accommodate visiting yachtsman and an inter-active classroom for the large variety of Sailing Programmes that are available to members and non-members at RHADC. The Boathouse will also provide a beautiful upper terrace for a new rooftop bar and event space."
Commodore R. Willie Forbes, Chris Baron, Manuel Baron
"Ms Alison is currently the US Sailing Team Sperry Top-Sider Paralympic Coach, having previously been asked to coach the USA team in the World Disabled Sailing Championship. A self-described 'seat of the pants' sailor Alison has a unique ability to quickly apply what she learns, a quality which has led her to be voted Rolex Yachtswoman of the Year a record five times.
"Alison hit the harbour to take part in BYRA's Wednesday Night Racing hosted by RHADC. The racers undertook a 7-mile course, the vessels sailed downwind towards Gray's Bridge in Somerset and then sailed on a close reach to Channel Marker 103, then continued on a close reach sail to Channel Marker 102, with a final upwind path back to the finish line at the Hamilton Princess. Betsy Alison skippered the J 70 Menace, owned by Paul Wollmann and finished tenth overall."
Commodore R. Willie Forbes, US Sailing Adult Programme Director Betsy Alison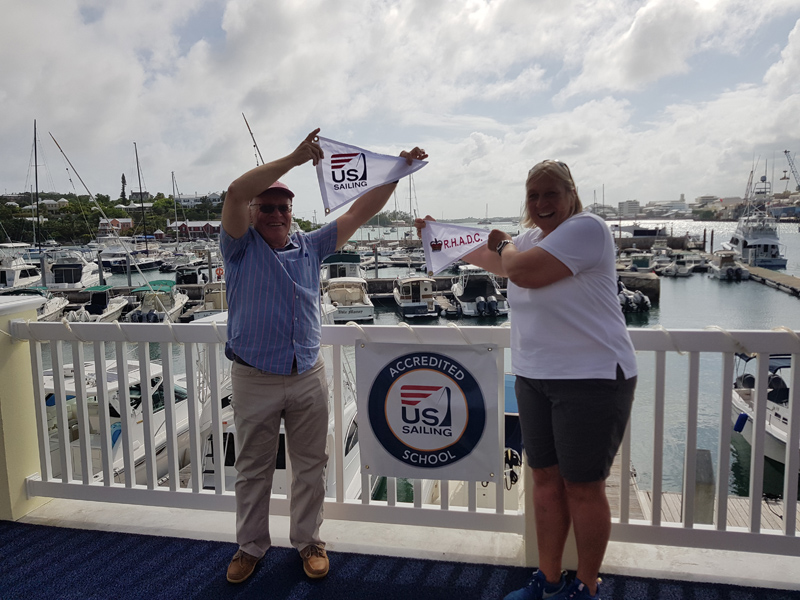 "Nico Stefani, RHADC Sailing Director has successfully completed the US Sailing Keelboat Training course and the club has met all of the shoreside qualifications and standards. The club is now accredited as a US Sailing Association Sailing School. Club instructors will offer accredited courses in both keelboat and dinghy sailing.
"For adult sailors, the RHADC offers a sailing programme in J24's and 420's. These programmes range from Learn-to-Sail to Advanced Race Training.
"With professional sailing staff at the club year-round, there is always a programme underway. Sailing staff work with individuals, couples and groups to discuss goals and aspirations in order to help find an appropriate programme."
Commodore R. Willie Forbes, Chris Baron, Manuel Baron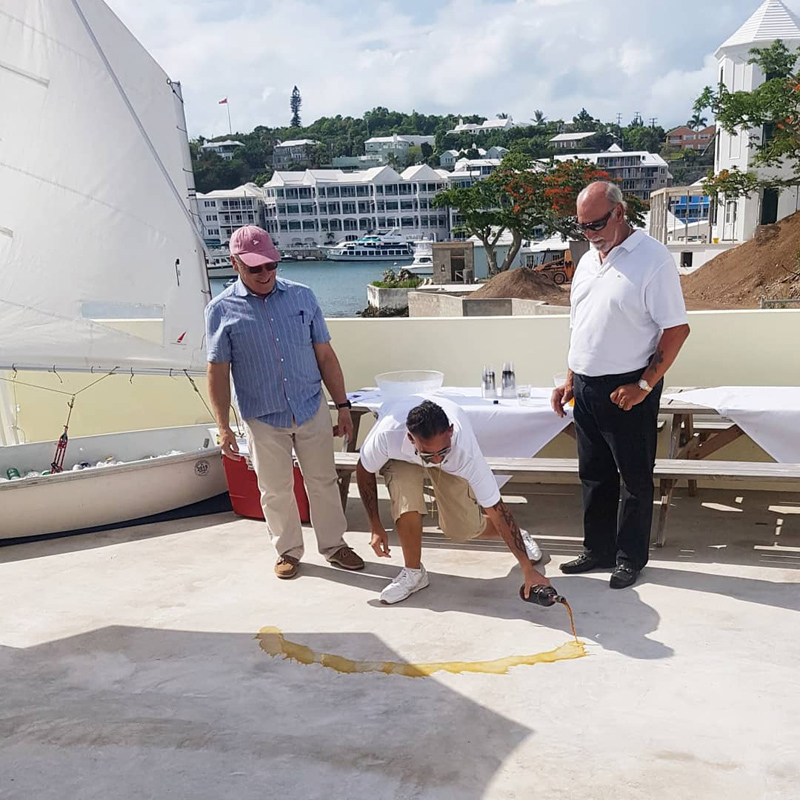 "The RHADC Junior Sailing Programme provides sailing lessons year-round to all levels of youth sailors from Introduction to Sailing, to Learn to Sail and Advanced Racing.
"The club's basic goal is to teach children how to sail and love this great sport, one of only a few lifetime sports. They want to make sure they have a great time not only enjoying what they're doing but also learning about planning, strategy, respect, safety, responsibility, commitment and self-confidence.
"The US Sailing Keelboat Certification System, developed with the collaboration of sailing schools and support from many groups in the sailing industry, is designed to primarily accomplish two things. First, it provides a "pathway" for new sailors to enter the sport offering a structure that guides them from one level of certification to the next. Second, it provides motivation and a pathway for recent graduates of beginner courses to continue their participation in the sport through the achievement of advanced levels of certification."
Head Coach Nico Stefani, Commodore R. Willie Forbes, US Sailing Adult Programme Director Betsy Alison, Head Coach Maria Stefani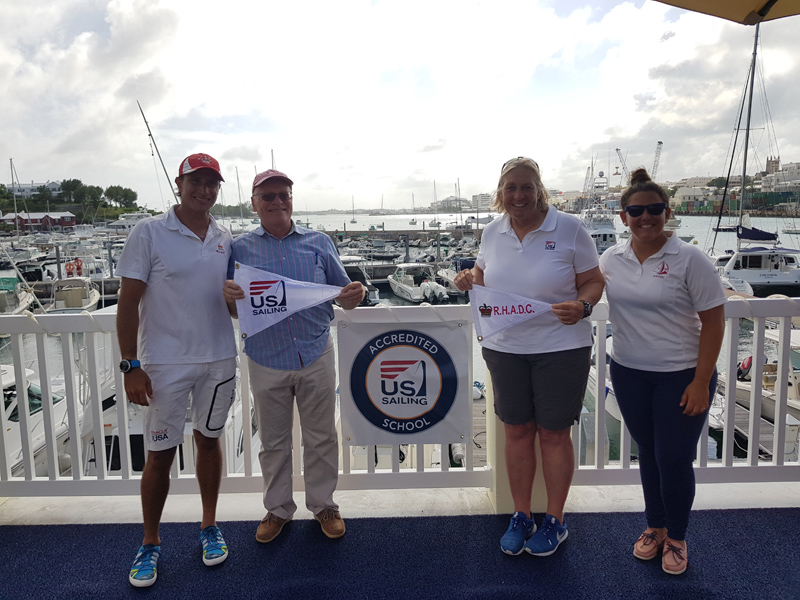 "Initially, US Sailing's training programme focused on dinghy sailing in an effort to broaden interest with the "Learn to Sail" programme for kids and community sailing programmes. These activities have proven to be very successful and continue to grow.
"Training for Basic Keelboat sailing has been in existence for over fifteen years but has focused primarily on certifying instructors. Efforts in recent years have been expanded to prepare for the next phase; a complete Keelboat Certification System from Basic Keelboat through Offshore Passage Making.
"All schools in the US Sailing Keelboat Certification Network undergo a full evaluation to ensure that they meet the high standards of US Sailing. Taking lessons from a US Sailing school will prepare sailors to meet their goals, regardless if they are just starting out or have dreams of cruising offshore."
- Photos courtesy of Gabriela Martin

Read More About