The Bermuda Rugby Football Union [BRFU] announced that local senior referee and referee coach, John Weale, has been selected by Rugby Americas North [RAN] to represent the region at an upcoming World Rugby workshop which takes place in Paris, France from June 8-10th.
John Weale is in the center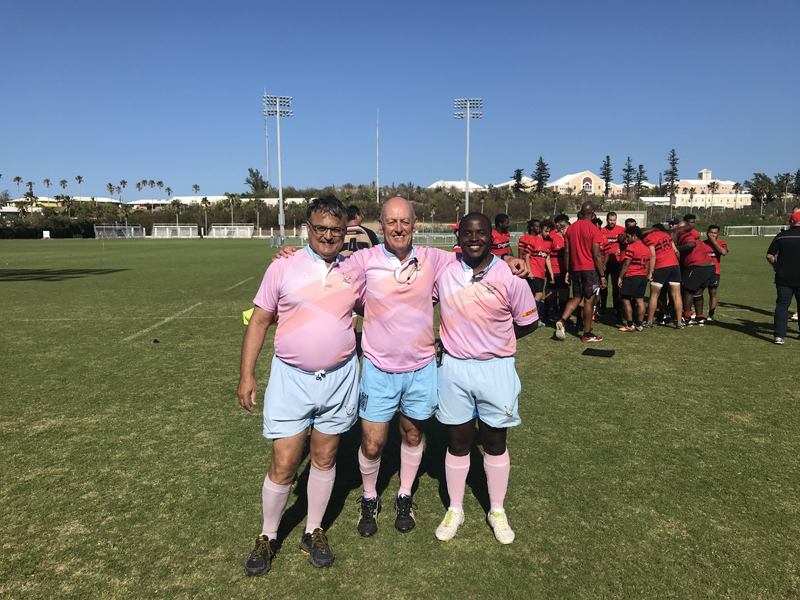 Weale, a Bermudian and 22 year veteran of refereeing rugby in Bermuda and around the world, said, "I am incredibly honored to have been selected to represent the entire region, which comprises the USA, Canada, Mexico and the Caribbean, at this event.
"I am excited to have the opportunity to work with Paddy O'Brian and Craig Joubert who oversee refereeing for all major World Rugby 7s events including the World Cup, the Olympics as well as the HSBC World 7s Series.
"This is the first time a Caribbean official has been selected and it is something most referee managers/coaches never get the chance to experience throughout their career as a rugby official so I am extremely humbled and privileged."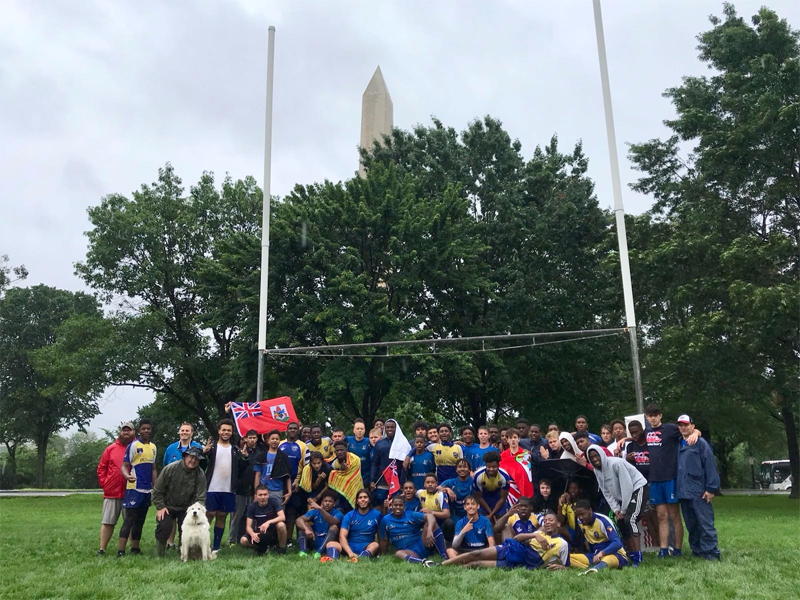 The event, which is being organized by World Rugby, aims to bring together the top rugby officials from around the world to have a forum on best practice for managing high performance 7s referees. It takes place in conjunction with the final leg of the HSBC World 7s Series, in Paris from Friday to Sunday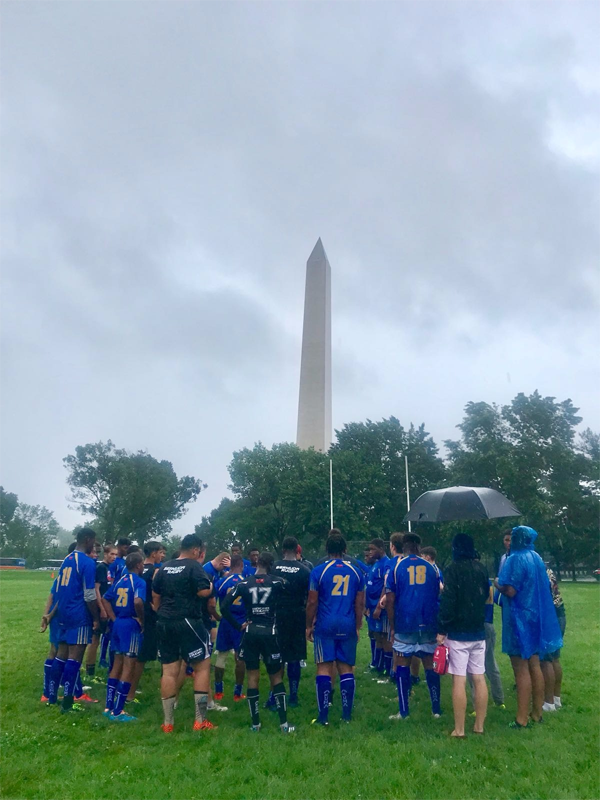 Sean Field-Lament, President of the BRFU, said "Having represented Bermuda and the region on the field of play as a referee for so many years, it is great that John is now getting recognition for his passionate work behind the scenes as a Referee Coach/Manager.
"With John being selected to represent the region it is a testament to the programs we have in place which focus on developing top local rugby officials. It also highlights the avenues and opportunities that exist for our local officials to be involved with officiating rugby at the very top level".
Weale is one of 4 participants in the event, the others representing Rugby Sud America, AsiaRugby, and RugbyAfrique.

Read More About