The Chubb Select programme, now in its sixth year, has chosen its 2018 internship cohort. Chubb Select is a well-established insurance internship aimed at high potential Bermudian university students who are considering a career in the international insurance industry.
The 10-week programme will provide the students with the foundational competencies necessary to build their career and a well-rounded knowledge of the insurance industry in a practical environment. Students can expect to gain industry knowlege along with hands-on experience, while building professional relationships.
Taiyana S. Allen, Dejanee Hill-Edwards, Kaisha Wilson, Niambi Landy-Philpott, Tyler Irby, and Somer Froud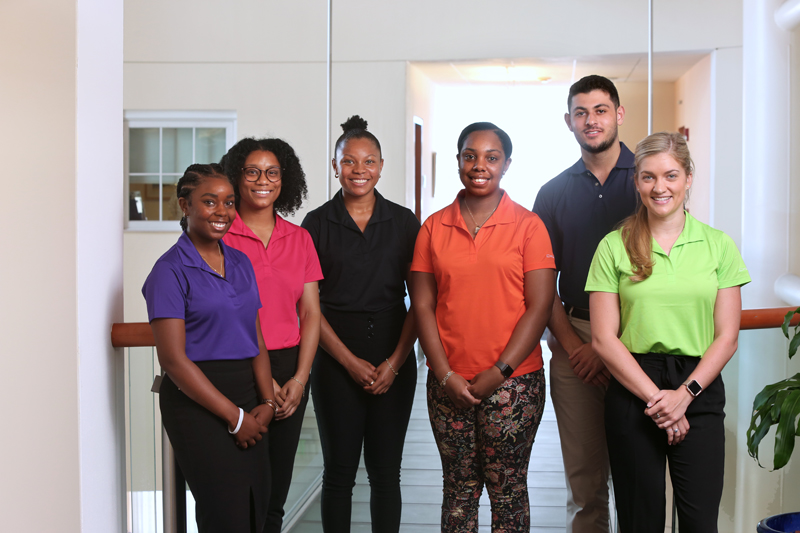 The six students selected for this year's Chubb Select internship are:
1. Taiyana S. Allen, Georgia State University
2. Somer Froud, University of the West of England
3. Dejanee Hill-Edwards, St. Johns University
4. Tyler Irby, University of Pennsylvania-Wharton School of Business
5. Niambi Landy-Philpott, Acadia University
6. Kaisha Wilson, De Montfort University
"It is a pleasure to welcome these outstanding students to this year's Chubb Select programme. I am confident that they will enjoy this unique and informative internship which will help them prepare to enter a fast-paced business enviroment," said Lisa Harvey Simmons, SVP & Director of Human Resources, Chubb.
To learn more about the Chubb Select internship and further student opportunities, please visit, here.

Read More About