YouthNet and The Reading Clinic have joined forces in order to launch their Do Good Together Raffle, with the charitable effort offering the chance to win one of two Mazda CX3 Crossover SUVs.
A spokesperson said, "Up for grabs in this year's raffle are two of the very popular Mazda CX3 Crossover SUVs, courtesy of Auto Solutions.
"The raffle prize also includes a motor insurance voucher, courtesy of BF&M, as well as four vouchers for Auto Solutions' new high-tech car wash, for each of the cars."
"Tickets are $100 each, with all proceeds of the raffle going towards the two charities' highly-successful youth programmes. The draw will take place on Monday 6th August, 2018, at 6PM, at Auto Solutions."
Tickets are on sale now at YouthNet, The Reading Clinic and Auto Solutions. You can also call to purchase your ticket over the phone at 595-5331.
With the raffle taking place over the Cup Match period, YouthNet and The Reading Clinic are planning an exciting twist, which they hope will ignite a little friendly rivalry.
Clare Mello, Executive Director of YouthNet, explained: "We're inviting raffle ticket buyers to indicate the Cup Match team they support when they buy their ticket.
"We've been keeping a tally of the sales, according to team support, and we'll be letting everyone know whether the most charitable fans come from the east or the west! Right now, St. George's fans are in the lead."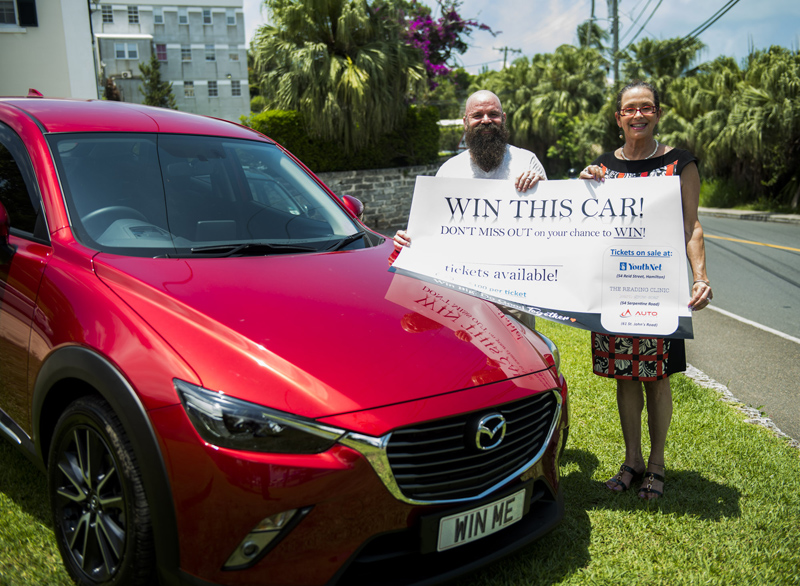 The two charities are planning a big presence at Cup Match to sell several tickets they've set aside for the event.
Glenn Faries, Executive Director of The Reading Clinic, said, "Ticket sales are going really well, and we expect to have a really busy time up at Cup Match. We'll be up at the Somerset Cricket Club both days to sell tickets and interact with everyone. People have been so supportive of the work we're doing."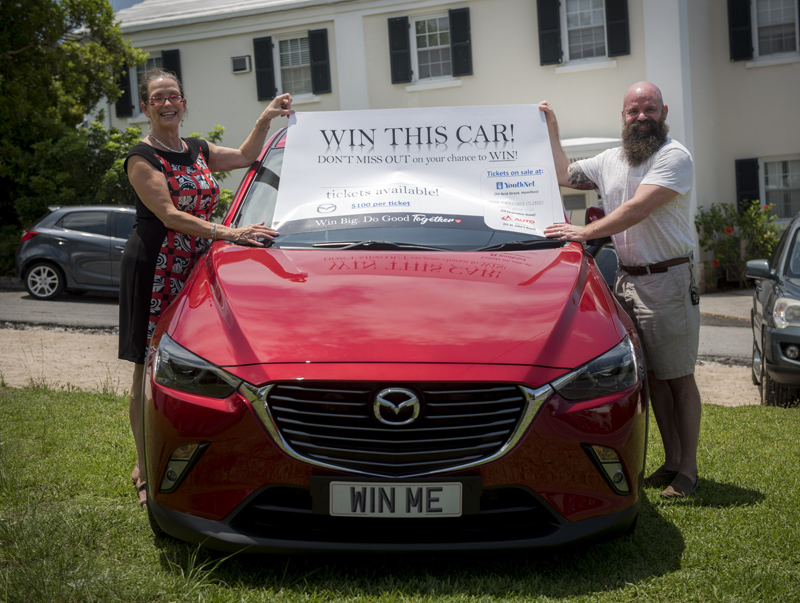 Ms. Mello said, "This kind of fundraising partnership hasn't been done before, in this way, but it makes a lot of sense, because we share many of the same goals, as well as many of the challenges when it comes to running a charity and fundraising.
"We're always working hard to create new and innovative ways to raise funds, as well as to connect with donors and the wider community. A fundraising effort this ambitious requires not only community buy in, but also supportive partners."
Dr Glenn Faries, Executive Director of The Reading Clinic, said, "Our partners have been tremendously supportive. We're very happy to have Auto Solutions and BF&M onboard."
Read More About