Conyers Dill & Pearman's Private Client & Trust practice has been ranked Band 1 in Bermuda and the Cayman Islands in Chambers & Partners' High Net Worth guide.
Conyers is the only firm in Bermuda ranked Band 1 for Offshore Trusts and is described as 'dominating the Bermuda market'.
Three of the firm's Bermuda lawyers were recognised in this category: Alec Anderson, Director & Global Head of Private Client & Trust, is listed Band 1, and Directors Peter Pearman and Craig MacIntyre are ranked Band 2. 'They have an amazing talent pool and a great reputation' according to market commentators.
Conyers' Cayman practice also received Band 1 recognition, with Counsel Robert Lindley being listed as Band 3. The Cayman practice was described as 'first rate, handling significant clients' and a 'favourite choice' for private client and trust work.
Peter Pearman and Craig MacIntyre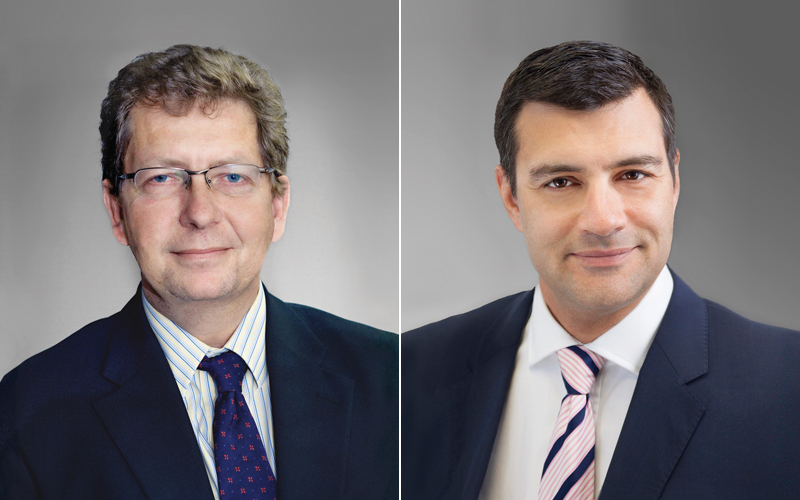 In addition, Conyers Trust Company Limited, an affiliate of Conyers, was the only offshore law firm listed as a recommended advisor in the Trust Companies category for Bermuda.
Alec Anderson, commented: "We are pleased to see our trust practice and our dedicated lawyers and trust company team recognised in this way. It is a testament to the high quality of service we provide to our clients on a daily basis."
The Chambers High Net Worth guide serves as a directory for the private wealth market and is used by family offices and professional wealth advisers. The rankings and editorial draw on independent research including interviews with lawyers, family offices, accountants, tax advisers, bankers and investment managers for a comprehensive view of the private wealth sector.

Read More About