In the seventh in a series of profiles of netball players who will be a part of the team representing Bermuda in the USA Netball U21 International Development Series being held in Fort Lauderdale, Florida from July 23 to 25, we spotlight Debré Evans [Vice Captain], a 18-year-old who plays in the Goal Defence and Goal Keeper positions.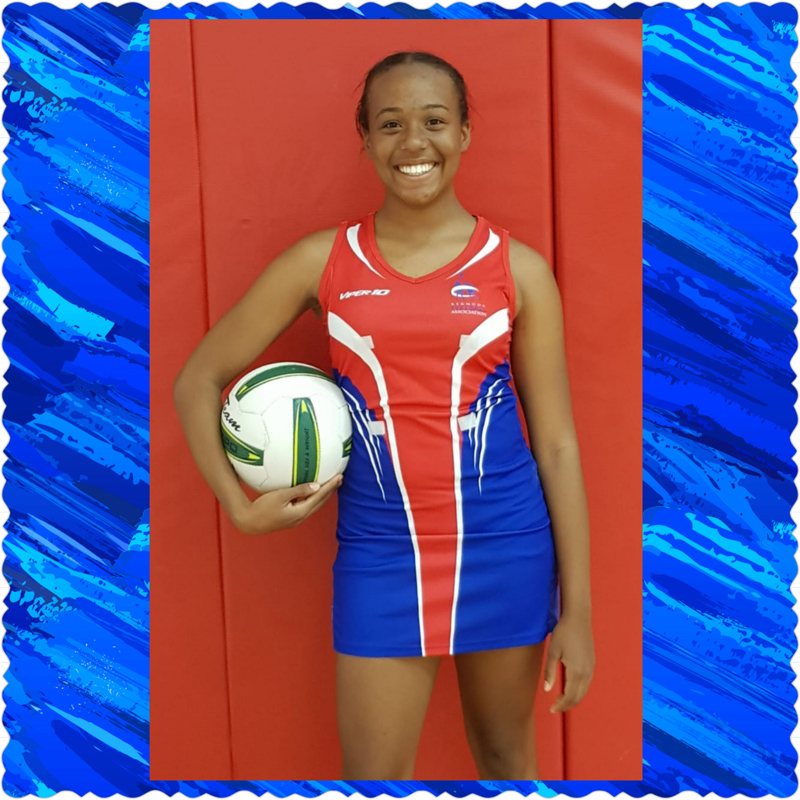 1. How does it feel to have been selected for the squad?
It feels amazing to be blessed with the opportunity to represent my country for the second time in my netball career.
2. How will you prepare for the competition between now and July 21st?
I will prepare for the competition by drinking lots of water and staying on top of my fitness, both mentally and physically.
3. When did you start playing netball and what prompted you to start?
I started playing netball at the age of 7. I initially was drawn to it because my mom played and then I fell in love with the sport
4. Do you feel the sport of netball gets enough support from the local community?
The sport of netball is definitely unappreciated. It's such an intense sport that the public just brushes off as an extracurricular activity, instead of a sport. If we got more recognition from the community, they would see the big things us girls are accomplishing, but instead everyone is supporting one solo sport that half the time doesn't make it far or perform well.
5. What are ultimate goals in life, both on and off the court?
My ultimate goal in life is just to be happy. Happiness means a lot to me and I feel you can never really be successful unless you're happy. I put my happiness first!
6. If you had to, for some reason, have one non-netball player on your team, like a local politician/entertainer/public figure, who would you choose and why?
I'd choose Mark Wade, the BFA President. My reason behind choosing him is because he's such a cool guy and I've seen him play a few times. He almost broke my finger in the BNA Celebrity Match, and is an amazing asset to any team because he is always in it to win it!
7. Which Bermudian athlete, coach or sporting figure do you admire most and why?
Kimale Evans the BNA president not only because she is my Mom, but because she's such a hardworking woman that always goes out of her way to do so much for everyone. She sacrifices a lot and deserves to be appreciated more.

Read More About