In the eleventh in a series of profiles of netball players who will be a part of the team representing Bermuda in the USA Netball U21 International Development Series being held in Fort Lauderdale, Florida from July 23 to 25, we spotlight Maya Sanders, a 16-year-old who plays in the Wing Attack and Wing Defence positions.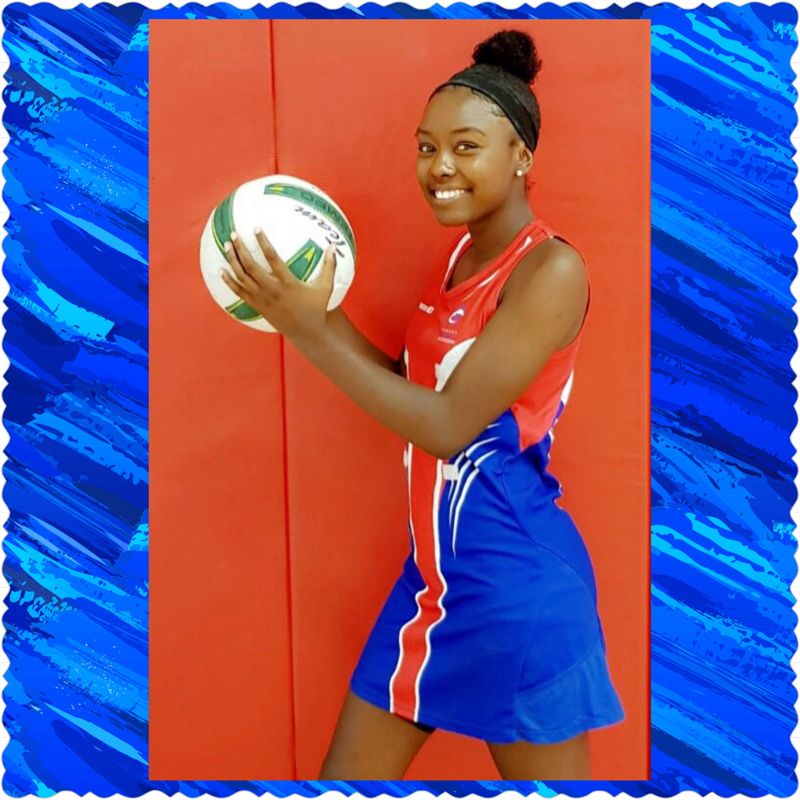 1. How does it feel to have been selected for the squad?
I have been filled with nothing but happiness, I am beyond grateful that I was able to get selected.
2. How will you prepare for the competition between now and July 21st?
In preparation for the competition I will train hard nonstop to keep my fitness level up.
3. When did you start playing netball and what prompted you to start?
I started playing netball when I was 7 years old. What prompted me to start netball was watching my mama play her games and I realized that netball was something I would love to do.
4. Do you feel the sport of netball gets enough support from the local community?
No, I believe that netball in Bermuda is a very underrated sport and that it doesn't get as much support as the others sports do here.
5. What are ultimate goals in life, both on and off the court?
My ultimate goals on the court is to become one of the top netballers on this island. Off the court I would love to study pediatrics along with being a psychological counselor.
6. If you had to, for some reason, have one non-netball player on your team, like a local politician/entertainer/public figure, who would you choose and why?
If I had to choose a non- netball player on my team I would pick my god brother Jesse Seymour because he is a go getter for success.
7. Which Bermudian athlete, coach or sporting figure do you admire most and why?
The athlete I admire the most is Dominic Richardson. I admire her because she is one of the fittest people I know and she is always willing to train hard no matter how tired she is, to get good results in the end.

Read More About