In the tenth in a series of profiles of netball players who will be a part of the team representing Bermuda in the USA Netball U21 International Development Series being held in Fort Lauderdale, Florida from July 23 to 25, we spotlight Nabiilah Nasir, a 16-year-old who plays in the Goal Shooter position.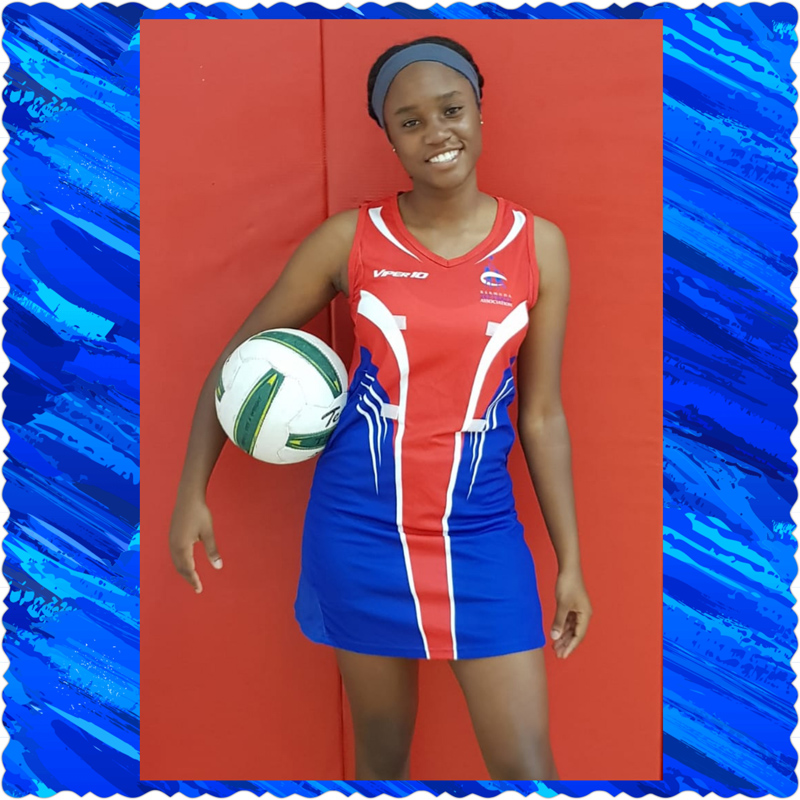 1. How does it feel to have been selected for the squad?
I am honored to represent Bermuda playing the sport that I love. I will do my best and I hope to make my friends and family proud.
2. How will you prepare for the competition between now and July 21st?
I will train hard and remain focused to stay prepared for the upcoming competition.
3. When did you start playing netball and what prompted you to start?
I started playing netball in my third year of primary school. I played it in gym class and enjoyed it, so my mother signed me up to play for a club.
4. Do you feel the sport of netball gets enough support from the local community?
No, I do not feel netball gets enough support from our local community. I feel that we as Bermudians should encourage and support each other regardless the sport. This will unite us all and help us to grow as a community.
5. What are ultimate goals in life, both on and off the court?
Ultimately I hope to be successful in everything that I do no matter the circumstances or obstacles I have to overcome. I will take opportunities given to me and make the best out of them. I hope to grow and be a positive role model for others.
6. If you had to, for some reason, have one non-netball player on your team, like a local politician/entertainer/public figure, who would you choose and why?
I would choose Power Girl because she seems funny and I think that she would uplift the team.
7. Which Bermudian athlete, coach or sporting figure do you admire most and why?
I admire my coach, Kimale Evans. I commend that she is able to manage being a Mother, President of the Bermuda Netball Association, Coach of Storm Netball Club and also the Coach of the U21 National Netball Squad. To me she epitomizes the word balance and I believe that life is all about balance. She is passionate about the sport of netball and encourages my teammates and I to strive for excellence on and off the court.

Read More About