In the twelfth in a series of profiles of netball players who will be a part of the team representing Bermuda in the USA Netball U21 International Development Series being held in Fort Lauderdale, Florida from July 23 to 25, we spotlight Zakiyah Durham, a 18-year-old who plays in the Wing Attack and Centre positions.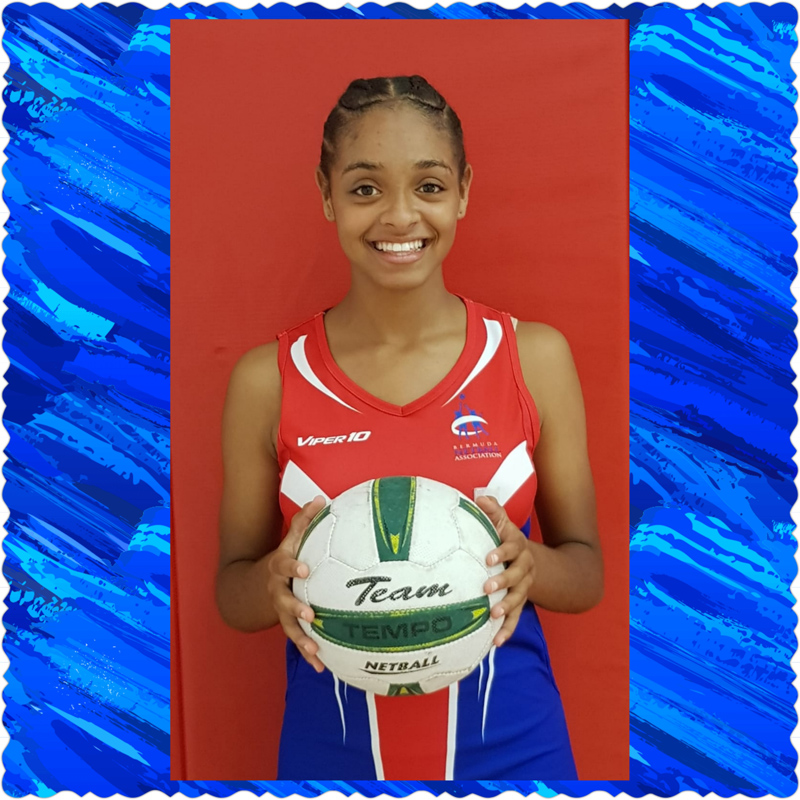 1. How does it feel to have been selected for the squad?
This opportunity has enlightened me because I feel as if I have accomplished a goal that I set for myself and hopefully everything goes as planned and I represent my country well.
2. How will you prepare for the competition between now and July 21st?
In preparation for the upcoming competition my eating habits have changed and training has become more intense but I am able to stick through it because I take more care of my body so that it's easier to push pass my limit.
3. When did you start playing netball and what prompted you to start?
I started playing netball in P3 at the age of 7, when I attended Northlands Primary. My coach, Tanika White, saw the potential in me during school games and trainings and decided to take me to one of her club trainings; I have been playing ever since.
4. Do you feel the sport of netball gets enough support from the local community?
I don't think we get enough support simply because it's a female sport and the community doesn't really pay attention to a sport when there is a female involved.
5. What are ultimate goals in life, both on and off the court?
My ultimate goals in life, both on and off the court is to make an impact on someone else's life. I want to show people that the amount of effort you put in to something is the same amount of rewards or achievements that comes with it. If you work hard for what you want it will come easy to you. Nothing worth having ever comes easy in life.
6. If you had to, for some reason, have one non-netball player on your team, like a local politician/entertainer/public figure, who would you choose and why?
I would chose to have Power Girl on my team because she is someone who has an open mind and bubbly personality but also knows when it's game time and when to be serious.
7. Which Bermudian athlete, coach or sporting figure do you admire most and why?
I admire David Bascome because he set a goal for his self and achieved it and more. I look up to him because he never gave up on what he wanted in life. Also, he uses what he has achieved to help others to achieve their own set goals. He is a great influencer and person inside and out.

Read More About