Police officers and fitness buffs Marina Jn Pierre-Wilkinson and Garwin Phillips recently guest posed in St Lucia, showcasing their chiseled physiques to an appreciative crowd.
Police Media Manager Dwayne Caines said, "IFBB Pro Marina Jn Pierre-Wilkinson and her veteran colleague Garwin Phillips are proud-serving members of the Bermuda Police Service.
"For a short time on Saturday, 23rd June 2018, they put down their police equipment, travelled to the island of St Lucia, where they guest posed at the Saint Lucia National Bodybuilding competition. They impressed the audience with carefully synchronized duet performance.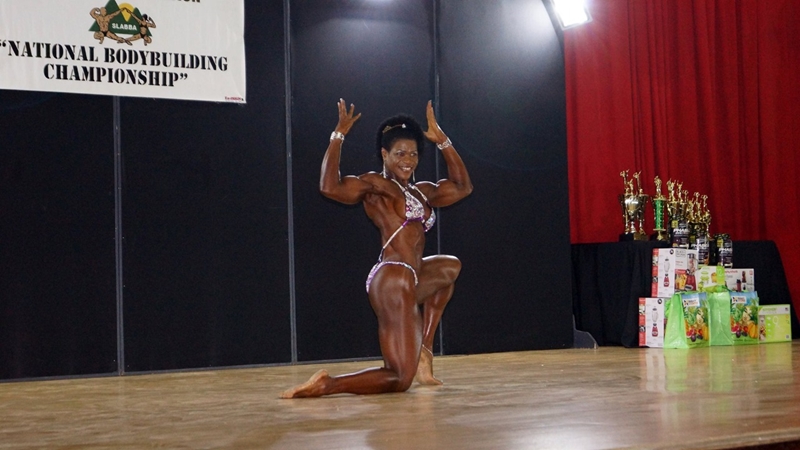 "Both Garvin and Marina knew they wanted to be police officers from high school, however it was policing which stimulated their passion for bodybuilding. Both officers strongly believe 'Healthy Police Officers, Healthy Police Service, a Healthy Community'.
"Marina says 'A healthy attitude is contagious but don't wait to catch if from others, be the carrier" [Tom Stoppard].
"The experiences rewards and demonstrate the kind of talent that is available in the Bermuda. The BPS has a modern gym facility and a fitness and wellness policy thereby promoting a healthy environment."

Read More About