Premier and Minister of Finance David Burt and Junior Minister of Finance Wayne Furbert today met with Mr. Irvin Hendrickson, a North East Hamilton Empowerment Zone business and property owner and a city resident to congratulate him on five years of operating a business in the North East Hamilton Empowerment Zone.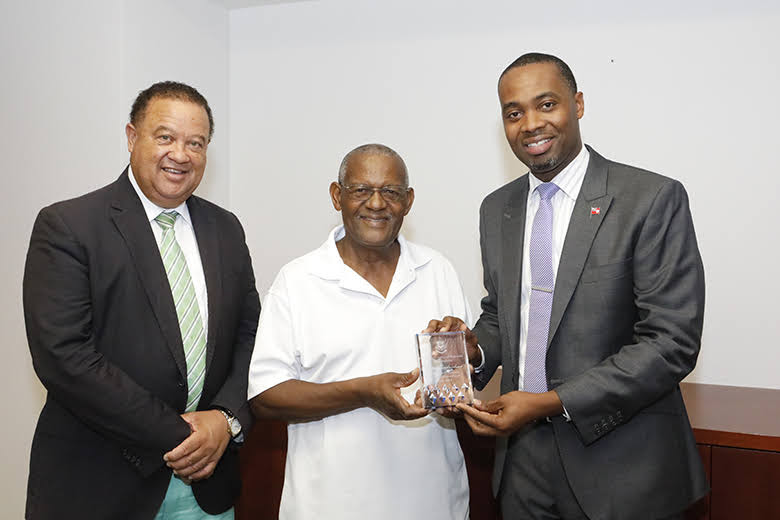 Premier Burt said, "It is a pleasure to recognize a true entrepreneur who through diligence and hard work has achieved this milestone.
"The Government of Bermuda is committed to supporting small business owners through the numerous services, products and support offered by the Bermuda Economic Development Corporation [BEDC].
"I encourage other business owners to take advantage of the advice and support offered by the BEDC. We believe in investing in Bermuda and Bermudians."
Read More About