Two top female executives regaled an audience with tales of how their business relationship developed; their biggest regrets in business and the lessons learned never to be repeated again as part of a series of events designed to remove roadblocks to women succeeding in the re/insurance world.
Cathy Duffy, Senior Vice President Underwriting Manager at XL Catlin, Bermuda and Anne Chalmers, Vice President, Risk and Security, Teck Resources Limited, Canada's largest mining company, held a 'fireside chat' at O'Hara House recently.
Ms Chalmers talked about her career beginning as an administrative assistant who had a passion about her company, how being an engaged employee as opposed to a disengaged employee got her noticed so that she was placed on a track to move up in the organization.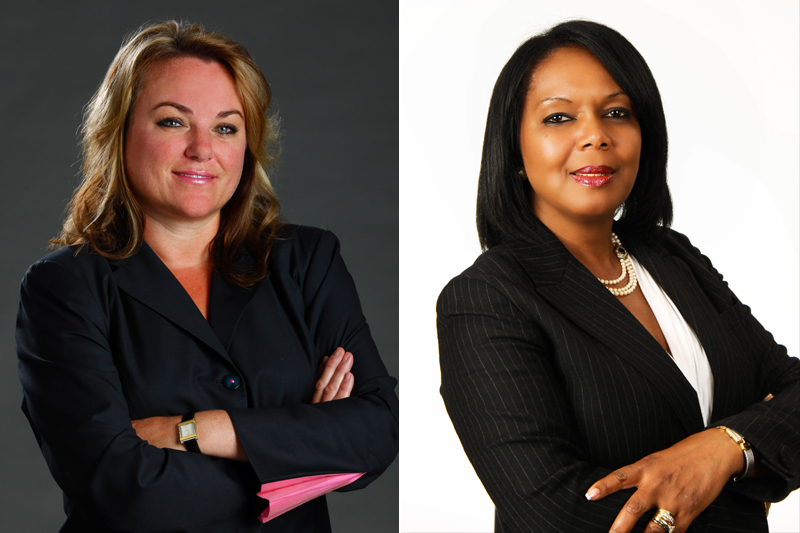 She said she was able to make it through the ranks by being willing to do the hard work to transform from an administrative assistant to a professional. She told the audience she went back to school and worked with coaches to strengthen her weaknesses. In doing so, she was able to refine her natural gifts to become an officer in a primarily male dominated company, said Ms Chalmers.
Ms Duffy and Ms Chalmers provided tips on how to deal with difficult people – saying that of key importance was accepting that regardless of the subject, difficult conversations are difficult to have. There is no way around them except to have them, bearing in mind timing and approach are critical, they agreed.
They both provided some other tips to the audience, including: own your career; know your organization; finding a mentor is critical, and sponsors are earned after you do the hard work – they generally find you and not the other way around Know a part of learning is hearing people's stories and learning from those, they said.
The event, which was sponsored by JLT Insurance Management, was the second in a 12-month series of events being organized by the BII as it promotes the professional development of women in the re-insurance sector.
BII CEO Malcolm Butterfield said: "Cathy and Anne are two extremely experienced professionals who have risen through the ranks to the top of their chosen professions. I hope that what they spoke about helped to inspire those who attended to go as far as they can in their chosen professions.
"I feel very strongly about diversification and I hope this series will help towards our stated goal of promoting women's professional development."
Details of other events in the series will be announced soon.
Read More About