On Thursday, July 19, the Bermuda Public Services Union [BPSU] hosted its 26th annual Education Awards Ceremony, where the Education Committee presented twelve recipients with education awards.
A spokesperson said, "Since 1993, the BPSU has been offering scholarships to its members and their dependents for both local and overseas education. This year, six awards of $1,500 were given for local/online education and six awards of $3,500 were given for overseas education.
"President Bro. Jason Hayward and Chairman of the Education Committee Bro. Kevin Grant emphasised the strong commitment of the Executive and Officers of the BPSU to provide education opportunities for members and their dependents."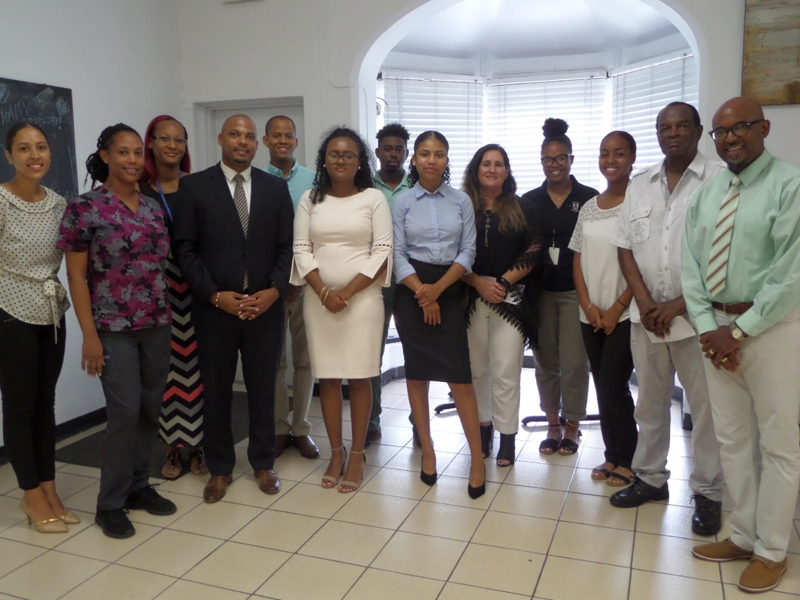 The recipients of the 2018 BPSU Education Awards are:
Local Recipients:
Kimber-lee Bean – Purdue University Global
Lauren Bell – Mount Saint Vincent University
Taylor Eve – University of Essex
Najah Garcia – Bermuda College
Arianna Hodgson – University of Liverpool
Michelle James – Capella University
Overseas Recipients:
Tori Cariah – Georgia State University
Asia Denkins – Clark Atlanta University
Dakai Grant – Kingston University
Kayla Simpson – The University of Kent
Kallan Thomas – University of Brighton
Amber White – Dalhousie University
The BPSU congratulated all the recipients and wished them well in their studies.

Read More About