News that BFIS awarded $230,000 in scholarships to 10 students, the $1 million Charles E and Lesley Marshall Family Fund was launched, Khyah Bagley-Pearman won the Conyers Leadership Scholarship, and nine students were awarded BHB and BHCT scholarships were some of the positive news stories from the past week.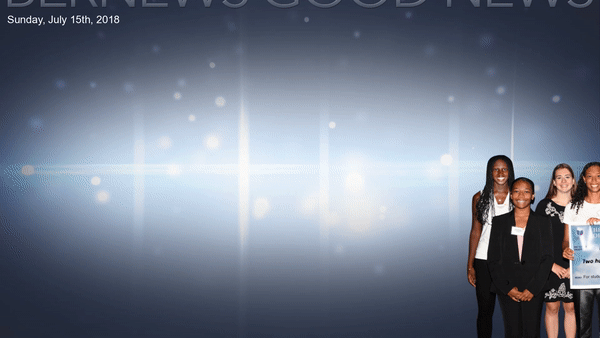 In additional good news, 'The Future Doesn't Suck' campaign launched with the goal of eliminating one billion single-use plastic straws by 2020, Temiko Wilson and Sher-Maur Gomes were named Cricket Players of the Week, Dr. David Chapman is getting set to hold two events, Daniel Phillips remained undefeated at the Caribbean Junior Tennis Circuit in Jamaica, and the Youth Movement featured entrepreneur Brea Smith.
We also posted various community photo galleries, including coverage of the Fashion Festival Evolution Retail Show, cricket, softball, the American Society's 4th of July event, and the Bodybuilding Night of Champions.
In an effort to highlight some of positive news happening in our community, we supplement our standard morning and evening email newsletters with a special Sunday "Good News" email newsletter edition, and also produce a highlight video and article which strictly focuses on the positive news about Bermuda and Bermudians from the past week.
You can sign up to have the free newsletter delivered via email here, and/or access the links below. In addition, for those who like positive news, please feel free to visit our sister site ForeverBermuda.com, which seeks to showcase the best of Bermuda as well as provide information and listings for visitor related services.
Links to some of the 'good news' from the past week are below:

Read More About