[Written by Glenn Fubler] On Monday, July 30th, organizers were pleasantly surprised by the response to an innovative event at The Aquarium between 6 – 8 pm, as a part of 'Bermuda Adventure – Summer 2018', when more than 170 residents attended that World-class facility.
There were more than twice the numbers than expected, attending this gathering, a pilot project that emerged from a collaboration of several organizations across the island, geared to empower families in optimizing their potential.
Dr Ian Walker, the senior civil servant at this picturesque campus in Flatts, exemplified the spirit of the occasion as he not only served as the host of the occasion, but volunteered to conduct the boat rides around Harrington Sound.
These tours proved to be the most popular of the variety of activities offered, and Ian happily offered to do extra trips, thus accommodating the bumper turnout.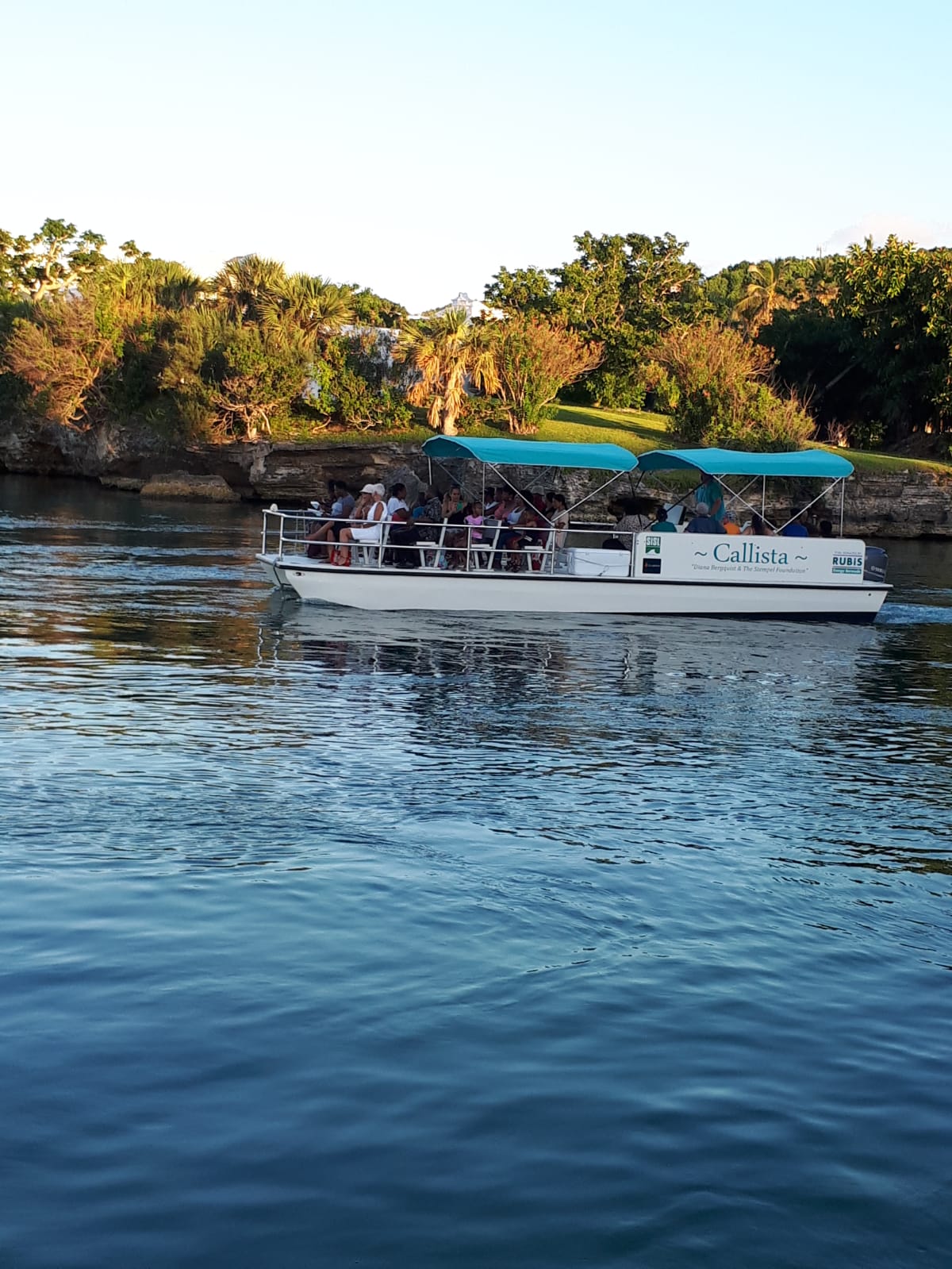 The Bermuda Aquarium, Museum & Zoo not only serves as an important component of the Island's hospitality industry but plays a key role in preserving our natural history and the education of our society. The gathering on last Monday served as a platform to highlight those three aspects.
David Wingate – the Island's iconic environmentalist – provided guided tours of the Museum and was able to offer the most intimate of insights to those attending, given that it was he who led the team who put the wonderful facility together.
Michael Bradshaw, the recently retired senior Biology Lecturer of the Bermuda College, offered attendees a tour of the fish tank hall, providing a context for this most important aspect of our environment.
This spirit of collaboration and 'giving back' was the essence of its success. MEF Group provided a supply of pizza, at no cost. Voluntary assistance by Saleem Talbot of Xrossroad Warriors F.C., Stacey Williams and her team from Somersfield Academy, Larry Ebbin of the Bermuda Chess Club and Nelson Pimentel of St Patrick's Church, amongst others, made the difference.
The collaboration for 'Bermuda Adventure – Summer 2018' has come out of the effort to highlight Nelson Mandela's 100th Birthday. The gathering at the Aquarium on last Monday, certainly demonstrated that spirit.
Plans are in place for another event out of 'Bermuda Adventure' with an Open House scheduled for Auto Solutions at their St Johns' Road Facility on Thursday, August 9th from 5 – 6.30 pm. Details will be found on the company's Facebook Page.
Read More About
Category: All, Environment