The Bermuda International Film Festival [BIFF] is partnering with Savvy Entertainment, saying they wish to "build on the excitement in the lead-up to their next Film Festival."
A spokesperson said, "Summer is sizzling and outdoor theatre is the buzz. The Bermuda International Film Festival [BIFF] is joining the action. BIFF is partnering with Savvy Entertainment to build on the excitement in the lead-up to their next Film Festival.
"Savvy is a full service global entertainment firm, recently having established Savvy Entertainment, LLC in Hamilton, Bermuda in addition to their US Atlanta office and their office in Germany.
"Their goal is to directly link artists with experienced and well known industry professionals. Savvy Entertainment hosted 'Savvy Sessions' in January this year to showcase local talent for music industry professionals. Next is to expand into film.
"Savvy is encouraging collaborations, cross-marketing, public relations, and brand partnerships. Savvy Entertainment has been invited to join the Board of the Bermuda International Film Festival who is supporting local film professional development."
Anthony Blakey, Savvy Entertainment CEO said, "We truly believe that Bermuda has a number of undiscovered talented individuals and are elated to be able to provide a platform for them to showcase their skills."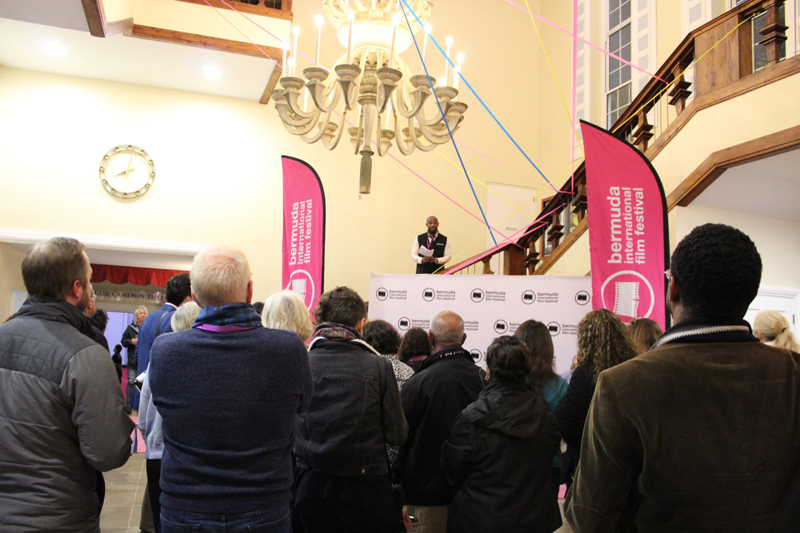 BIFF said, "BIFF 2019 is looking to be back at City Hall Arts Centre in March 2019 as well as Speciality Theatres Cinema II. The City Halls Arts Centre will be the hub of activity, including the World Cinema films in Earl Cameron Theatre, as well as the morning BIFF Academy school screenings. City Hall Lobby will also be the venue for events and that 'Festival' feeling. 'Partnering with Savvy will provide that vibe throughout the year', according to BIFF.
"Submissions for the Oscar ® Qualifying Bermuda Shorts Competition is launching this week. The winner of the "Bermuda Shorts" is automatically nominated for a Short Film Oscar® Award by the Academy of Motion Pictures without full theatrical release.
"BIFF is expectlng up to 1,000 submissions and is working to encourage the directors/producers to come to Bermuda. Most importantly, BIFF is encouraging local Bermudians to submit their short films for BerMovies as well as the Bermuda Shorts Competition if appropriate. Submissions via FilmFreeway.com will be free to Bermudian professionals.
"BIFF is hosting a kick-off on Tuesday, August 21st from 6:00-8:00pm. We are encouraging film professionals, students, and enthusiast s to be part of the action for BIFF 2019. Give us a heads-up at info@biff.bm or call 293-3456."

Read More About
Category: All, Entertainment, Films/Movies