Bermuda's Christian Ebbin made an outstanding showing at the Volvo Gill Optimist British Nationals in England, winning the overall title in a field of over 150 competitors from around the world.
Ebbin won the overall fleet with 44 net points, and he was one of a team of Bermuda sailors in action, who all showed impressive form.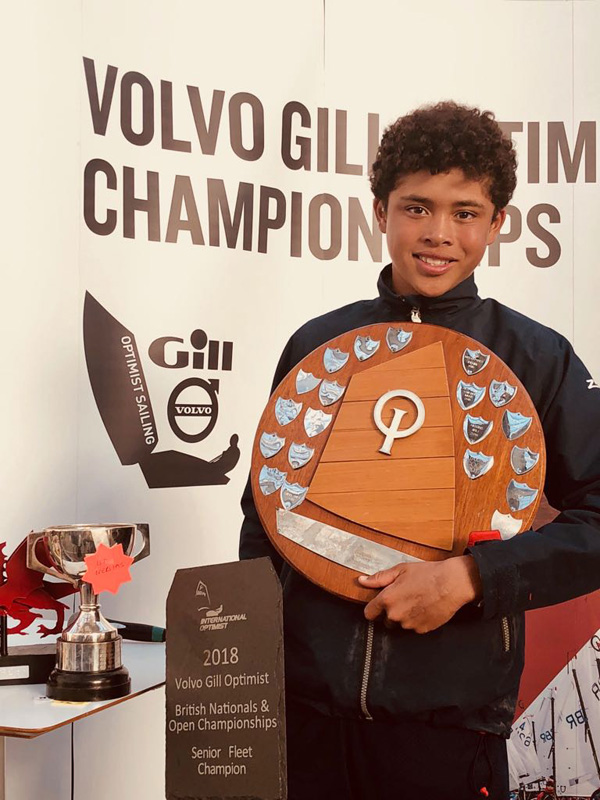 Sebastian Kempe finished in 15th with 135 net points, Magnus Ringsted was 24th with 193 net points and Amelia Lewis was 71st with 381 net points.
Rachel Betschart also made an excellent showing, finishing as the 4th female and in 23rd place overall with 181 net points, while Laura Hupman finished in 3rd in the silver fleet with 174 net points.
The 154 strong fleet included youth sailors from nations including England, Ireland, the Netherlands, Belgium, Hong Kong, Cayman Islands, France, Spain, Australia, and the United States.
The Senior Fleet Gold results follow below [PDF here]:

Read More About