18 boats took part in the Bermuda Sailing Association's [BSA] annual Heineken Around the Islands Race sailed this past Thursday.
The handicapped keelboat fleet consisted of J80's , IOD's, Vipers, Etchells, J105's and a few others. Light northeasterly winds meant that the traditional course around many of the islands of Hamilton Harbour and the Great Sound had to be shortened.
The revised keelboat class course took the boats from the start at RBYC around Grace Island [to port], up to Great Sound channel marker 102 [near Pearl Island] and back to RBYC.
The two "Classic" entries raced from the RBYC then around Dagger Rocks off of Darrell's Island, over to the Pembroke shore and around channel marker #46 and then to the finish.
Shamrock Winner of Classic Fleet, photo courtesy of Tom Clarke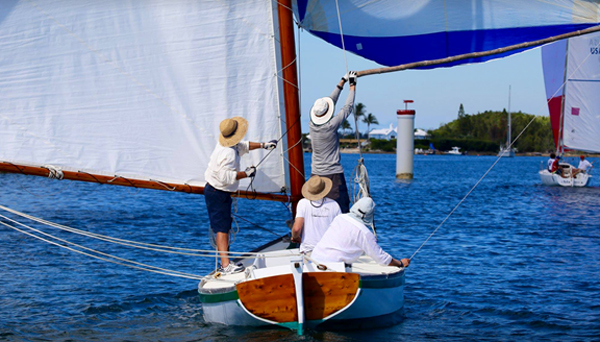 "Lix", a 26 foot J80 class keelboat sailed by Peter Miller, was the first boat through Timlins Narrows to the west of Hinson's Island after a heated battle as all boats searched for pockets of breeze off the starting line. "Lix" led the fleet around the rest of the course as was first boat to finish in 1:45:06 and first overall on corrected time.
Hubert Watlington's antique beauty "Shamrock" led Elspeth Weisberg's "Pearl" in the classic fleet around the course, displaying spectacular traditional Bermuda fitted dinghy spinnaker work on their downwind leg. "Shamrock" completed the course in 1:47:29.
Following the race sailors were welcomed back at the RBYC for a BBQ lunch and plenty of cold Heineken's courtesy of Burrows Lightbourn Ltd. Following lunch the prizes were awarded by BSA Neil Redburn.
Lix winner of Racing Fleet, photo courtesy of Somers Cooper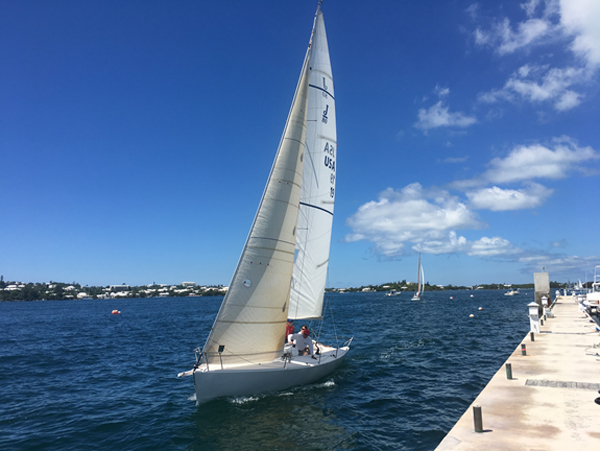 Results:
Keelboat Fleet
1. Lix – Peter Miller
2. Jitterbug – Tom Herbert Evans
3. Sweet Lips – Derek Pedro
4. Menace – Paul Wollmann
Classic Fleet
1. Shamrock – Hubert Watlington
2. Pearl – Elspeth Weisberg
Full results at www.sailing.bm

Read More About