Robin Horsfield competed in the UCI Under 23 World Cup at Mont Saint Anne, Quebec.
Horsfield took to the line with 59 competitors, including two continental champions and six national champions, Horsfield was one of only seven 18 year old athletes participating.
Fifteen nations were represented on the line with riders from all continents.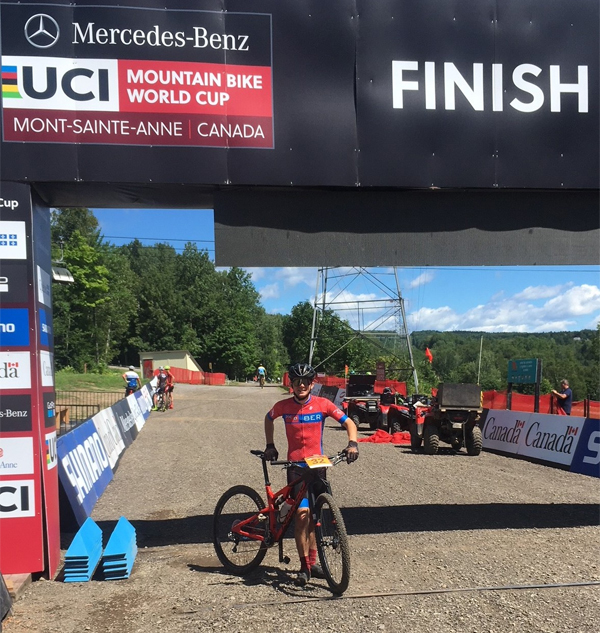 Horsfield was in 25th position after the first lap of the race before eventually falling to a 53rd place.
"Robin can take great confidence from this, his first World Cup entry," said coach Mark Brown. "He demonstrated today that he is able to mix it up with the world's best on a technical and speed level.
"He'll take this off season to build more strength and endurance so that he can keep that same speed for a longer race period. This was an extremely positive first step on to the world stage. There is no level of competition above this and the technical demands of this course challenged even the world champions present here today."
Horsfield currently rides for the Hardwood-Centurion Racing Team in Ontario.

Read More About