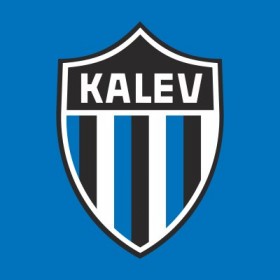 Bermudian footballer Roger Lee has earned a two-week trial with professional football team JK Tallinna Kalev, which competes in the Meistriliiga, the top flight of Estonian football – which is the same league that Bermudian Dante Leverock currently plays in.
This is according to the PSC Soccer Academy website, which said, "2018 PSC Baltic Summer Showcase Tour attendee Roger Lee has earned a two-week trial with Estonian top-flight outfit JK Tallinna Kalev.
"The 27-year-old Bermudian international midfielder was among a number of players who impressed during PSC's summer showcase events, and was recommended to Kalev by PSC Baltic and European Recruiter Alex Cekulajevs, following a string of fine midfield performances in Latvia and Lithuania.
"Lee will be hoping to follow in the footsteps of his fellow countrymen – Dante Leverock and Willie Clemons – who signed with Estonian top-tier side JK Narva Trans and Swedish Second Division outfit Bodens BK earlier this year, respectively, after attending PSC showcase events.
Speaking following the news of Lee's trial, PSC Director Tom Taylor expressed his delight in seeing yet another Bermudan-born player taste success with PSC.
"Roger's two-week trial with Kalev means we have now registered three Bermudan success stories in the past six months," said Taylor.
"Roger consistently performed to a high standard during our Baltic Showcase Tour, and has been rewarded with a fantastic opportunity to earn a contract with a premier division European club. We wish him the very best of luck during his trial.
Lee will spend two weeks under evaluation during both matches and training sessions.

Read More About