Oyster Consulting [Bermuda] Ltd. announced that Brian R. Hall, OBE, former Chairman of the Board of Oyster Consulting [Bermuda] Ltd., has become Chairman Emeritus.
"Mr. Hall served as Chairman of the Board since the company's inception. His son, B. Robert Hall [Rob], a Founding Principal and Managing Director of Oyster Consulting, LLC, will step into the role of Chairman of Oyster Consulting [Bermuda], Ltd.'s Board," the company said.
"Virginia-based Oyster Consulting, LLC provides financial firms across the United States the sophisticated, expert support necessary to navigate today's volatile economic environment, complex regulatory schemes, and evolving technologies.
"In 2012, Oyster Consulting launched a platform for its services in Bermuda through Oyster Consulting [Bermuda], Ltd., formerly known as Inter-Ocean Management, Ltd. A Bermuda company established by Brian Hall through a Private Act in 1969, the firm was continuously maintained by him, even during his tenure as Chairman of Johnson & Higgins [Bermuda] Ltd.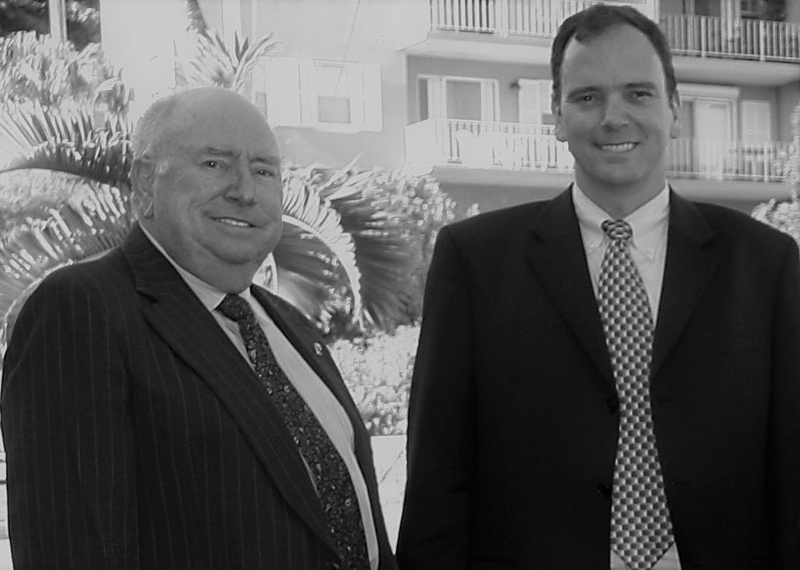 "Rob Hall has been in the financial securities industry for over 20 years in both a domestic and international capacity. As Founding Principal and CFO of Oyster Consulting LLC located in Richmond, Virginia, Rob and his team continue to manage the rapid growth of Oyster Consulting in both the U.S. and Bermuda.
"Rob began his career in public accounting with Arthur Andersen, in Washington, DC before returning home to Bermuda and continuing his career with Scott Hunter/Arthur Andersen and Leeds Management. In 2000, he moved to Richmond, Virginia and began a career in compliance at Wachovia Securities, now Wells Fargo Advisors. In 2008, Rob and his partners left Wells Fargo to create Oyster Consulting, LLC."
He said, "I appreciate everything my father has taught me about business over the last 40 years. He always said 'Surround yourself with good, talented people, and success will follow.' I look forward to Oyster Bermuda's growth as we put our start-up phase behind us and focus on providing our clients stellar quality and service."

Read More About