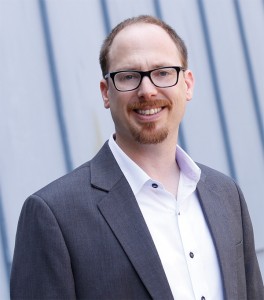 Best-selling author and Professor at the Columbia Business School Adam Galinsky will be the next speaker in a series of events designed to help increase diversity in the re-insurance sector.
"We are absolutely thrilled that Professor Galinsky has agreed to come to Bermuda to give this talk. He is one of the world's foremost business academics and a name instantly recognizable to millions of people around the world," said Malcolm Butterfield, the CEO of the Bermuda Insurance Institute, which is organizing the event as part of a 12-month Women's Series.
"When I was appointed as CEO, I promised to try and find ways to increase diversity in the re-insurance sector as well as specific solutions to issues preventing women from prospering in the industry by organising a series of talks and fireside chats with high profile female executives giving their advice.
"Hearing from someone like Professor Galinsky will take the issue to another level. Not only is he the first man to speak in this series, but as an expert in management and social psychology, he will also tackle this from a completely different perspective," added Mr Butterfield.
Prof. Galinsky, who will be on-Island on September 17, said that many gender differences were "often just power differences in disguise" and he would be talking about ways to help women speak up.
"The reason why women might have trouble speaking up is often because they lack power in a given situation," said Prof. Galinsky. "I have been studying diversity and power since the beginning of my career and have researched how power can produce division and inequality and how it can explain gender and racial differences and outcomes.
"Once we understand power, we can help empower people and help them speak up more effectively."
Prof. Galinsky is the chair of the Management Division and the Vikram S. Pandit Professor of Business at the Columbia Business School. He has published more than 200 scientific articles, chapters, and teaching cases in the fields of management and social psychology.
He co-authored the critically acclaimed and best-selling book, Friend & Foe [Penguin Random House, 2015] and his Ted talk, How to Speak Up for Yourself, was the most watched Ted talk the week it was released and has over 3.8 million views.
Poets and Quants selected him as one of the World's 50 Best B-School Professors [2012] and he has conducted workshops across the globe, including for Fortune 100 firms, non-profits, and local and national governments.
He has served as a legal expert in multiple defamation lawsuits, including a trial where a plaintiff was awarded $37 million in damages and is a Producer on four award-winning documentaries, including two that were short-listed [final 15] for Best Documentary at the Academy Awards.
Kathleen Faries, Head of TMR Bermuda and Chair of the Women's Series, said: "This is a must-attend event and I anticipate that there will be great demand for what is sure to be a fascinating talk."
Prof. Galinsky will give his talk 'Speaking up for Yourself' from 12.30pm to 2pm on September 17 at O'Hara House, on Bermudiana Road. He will be speaking to senior executives in the industry later the same day concentrating on decision making techniques in a changing business environment. The event is by invitation only.
Individual registration fees are $100 person for a BII member and $125 person for non-members. If you want to attend this event or have questions, please contact the Bermuda Insurance Institute at 441-295-1596 or email info@bii.bm . Alternatively, you can register online through the BII website at www.bii.bm.
Read More About