News that the Bermuda U15 football team won four consecutive matches; Mikayla DeSilva-Jacome and Kimika Jackson were awarded the KPMG in Bermuda scholarships, Matthew Oliveira received the XL Catlin Scholarship, and 19-year-old Bermuda College student Yndia Raynor launched a new pet services business were all some of the positive news stories from the past week.
In additional good news, Tyler Smith was named Athlete of Month by the University of Leeds in England, 17-year-old Tyler Trott launched a photography business, Shiona Turini worked as a stylist for the September issue of Ebony magazine, a local crafts book won overseas accolades, Yushae DeSilva-Andrade, Steve Wilson, and Omar Hayward will compete at the BISFed World Boccia Championships in England, and American actress Tiffany Haddish said Bermuda is her favorite destination.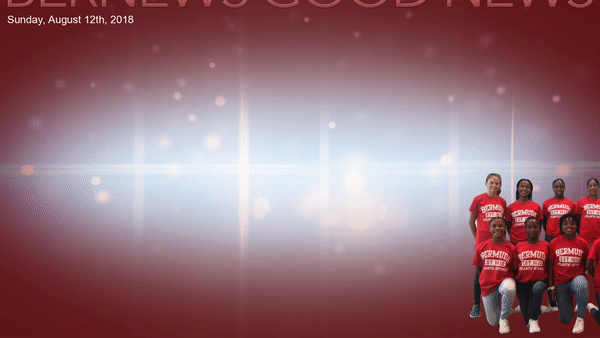 Other good news stories included Conyers Dill & Pearman awarding over $200,000 to law students, Dayla Burgess being selected as a Duperreault Fellow and receiving $20,000 to fund studies for a master's degree in counselling, BHA scholarships being awarded to Jaquan Burrows and Tah-Mi Williams, and over $100,000 being donated by the Pembroke Rotary Club throughout the year.
In more good news, Christian Chin-Gurret launched new easy to assemble bluebird boxes, Andrea McKey was featured in an AMAA Martial Arts book, Allan Douglas three-peated as the Cup Match Safe Hands Award winner, and Calon Minors is set to attend the Italian Soccer Management Institute in Florence.
We also posted various community photo galleries, including coverage of the Raft Up held at Mangrove Bay and Cup Match fashions.
In an effort to highlight some of positive news happening in our community, we supplement our standard morning and evening email newsletters with a special Sunday "Good News" email newsletter edition, and also produce a highlight video and article which strictly focuses on the positive news about Bermuda and Bermudians from the past week.
You can sign up to have the free newsletter delivered via email here, and/or access the links below. In addition, for those who like positive news, please feel free to visit our sister site ForeverBermuda.com, which seeks to showcase the best of Bermuda as well as provide information and listings for visitor related services.
Links to some of the 'good news' from the past week are below:

Read More About