Twelve members of the Ascendant Group Limited team have attained the Institute of Leadership & Management [ILM] Level 5 Certificate in Leadership and Management.
"ILM is an independent charity that forms part of the City & Guilds Group. It is the UK's largest management body and it aims to improve the standards of leadership and management by combining industry-leading qualifications and specialist member services," the company said.
"The Level 5 Certificate in Leadership and Management is designed for practicing middle managers. Through the programme, these managers develop their skills and experience, improve performance and prepare for senior management responsibilities. Management Solutions, a local licensed ILM Delivery Centre, facilitated the certification.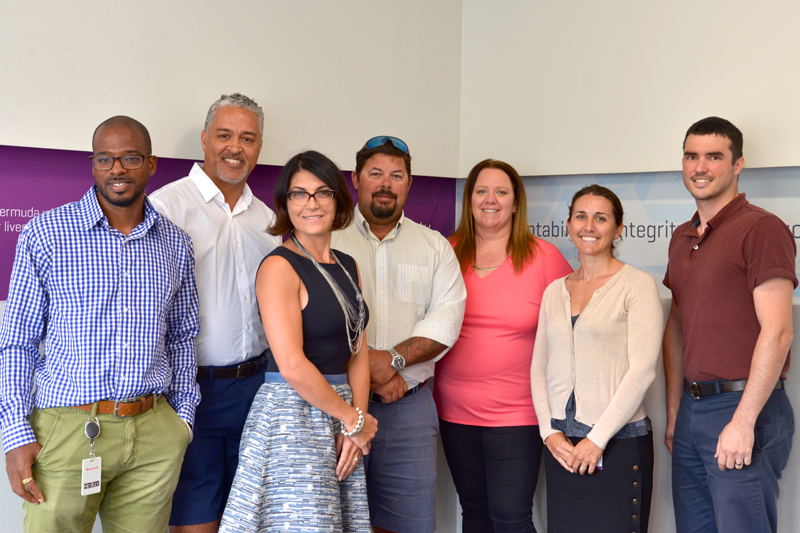 "Michelle Leman, Calais Lynch, Noel Martin, Jessica McClure, Maria Ray, Jason Simons, Joshua Simons, Michael Sinclair, Anthony Swan, Marshall Weller, Trimane Smith and Nadir Wade began the process for certification in June of last year.
"Over the next 12 months, the candidates took part in interactive workshops to enhance their awareness of their own management styles and to reinforce their understanding of the subject matter."
"This is a great accomplishment," stated Ascendant Group Limited President and CEO, Sean Durfy. "Just as a sports team looks for the next generation to take the team to the finals, we are looking for these managers to eventually become senior leaders within the company. They have certainly set the benchmark for the next group of people who are currently working toward their own ILM certifications."
"I was delighted to present ILM Level 5 Certificates to the managers at Ascendant who completed their leadership development programme recently," said Eric Jenkinson, Principal of Management Solutions. "Having worked with this group, I was very impressed with their positive attitude to the learning and development and this was witnessed by the high quality of the assignments they completed.
"Their work was amongst the best we have witnessed on this type of programme. This is the first cohort in Bermuda to achieve a Level 5 qualification through the Institute of Leadership and Management, one of the world's leading professional bodies and is part of Ascendant's strategy for developing its managers to create sustainable success for the organisation. Each manager has achieved a professional designation and academic qualification in Leadership and Management."
Read More About