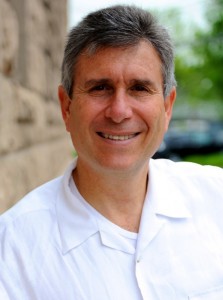 The Bermuda International Long Term Insurers and Reinsurers [BILTIR] Board of Directors announced the appointment of Ronnie Klein as Senior Advisor to BILTIR.
Klein has over 30 years' experience in the global life insurance industry and brings a wealth of knowledge to BILTIR.
He currently serves as the Secretariat for the Global Reinsurance Forum and Director, Global Aging of the Geneva Association in Zurich. His esteemed career also includes leadership roles at Zurich Insurance Company, AIG, Swiss Re and Mutual of New York.
"BILTIR is an association of long-term [i.e. life] re/insurance companies in Bermuda which advocates for its members on regulatory, legal and tax issues, both locally and globally," the organisation explained.
"The Bermuda life sector has experienced significant growth in the past several years, as Bermuda continues to provide an attractive domicile to life re/insurance companies.
"The BMA's 2017 Annual Report shows that Bermuda-licensed life companies hold $288 billion of assets, which is 52% of the commercial insurance sector and 37% of the entire Bermuda insurance sector [including captives].
"BILTIR's membership has grown from five members in 2011 to its current membership of 57 companies. BILTIR is managed by its Board of Directors consisting of senior level executives from long-term companies on the island. With the steady growth of the sector, the BILTIR Board and its members agreed that the association had to retain a senior level manager to ensure BILTIR's strategic goals continue to be met."
"We are fortunate to have someone of Ronnie's caliber and experience to help BILTIR reach its goals," said Sylvia Oliveira, BILTIR Director.
"We are at a critical moment and we need leadership to successfully implement our strategies and advocate on behalf of our member companies. Ronnie is a strong communicator who is well-known in the global life insurance community. With his vast experience, Ronnie has a solid understanding of life sector products and markets, as well as our concerns and barriers."
Mr Klein said, "The insurance industry provides stability to families and businesses by protecting against injury, illness and premature death of breadwinners. In addition, insurance is the only business that will guarantee that retirees will not outlive their savings. It is my honor to assist the member companies of BILTIR to most effectively meet these societal goals."
He added, "Bermuda is one of the largest insurance and reinsurance hubs in the world. As the newly appointed Senior Advisor to BILTIR, I hope to leverage the strength of BILTIR's members to promote public policy and regulation that is supportive of the long term interests of Bermuda's life insurers and reinsurers, while protecting Bermuda's reputation as a prudent and principled domicile. In addition, we will fight hard to reduce insurance and reinsurance trade barriers."

Read More About