Bermuda's Lisa Blackburn won the Female 45 – 49 Mack Cycle Sprint Triathlon Trilogy Bonus Age Group title.
Blackburn clocked a winning time of 1:05:06.59, Jessica Oreamuno was second in 1:05:12.60 and Laura Camacho was third in 1:17:30.68.
Blackburn came out of the swim in a time of 4:45, then clocked 29:26 on the bike course and then 28:31 on the run course.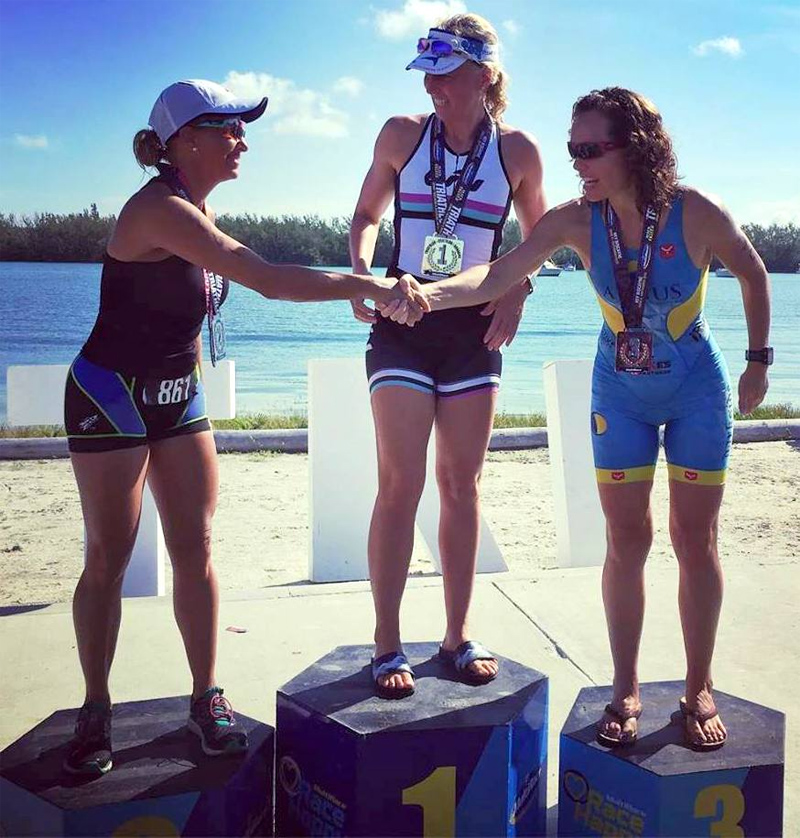 Read More About