The Confederation of North, Central America and Caribbean Association Football [Concacaf] conducted the official draw for the 2018 Concacaf Under-20 Championship, with Bermuda drawn in Group E alongside Costa Rica, Haiti, Saint Lucia and Barbados.
On November 1st Bermuda will play Costa Rica, on November 3rd they will play Haiti, on November 7th Bermuda will match up against Saint Lucia, and on November 9th the team will play Barbados.
"The 2018 edition of the Under-20 Championship, scheduled to take place November 1-21, 2018, at the IMG Academy in Bradenton, FL, will be disputed between a record number of 34 Concacaf Member Associations," Concacaf explained.
"Unlike the previous format, which included regional qualifiers in the Caribbean and Central America and one final championship, this year's redesigned competition will ensure that all the participating teams have access to play more top-level football matches.
"The event, which sorted the participating teams into four groups of six teams and two groups of five teams, was conducted by Concacaf Head of National Team Competitions Carlos Fernandez.
"As previously announced, the top six ranked teams in the newly announced Concacaf Men's Under-20 Ranking – United States, Mexico, Honduras, Panama, Costa Rica and El Salvador – were seeded into position 1 of Groups A, B, C, D, E and F respectively. The remaining 28 teams were placed into five pots and drawn using a single blind system."
In the last edition of the Concacaf Under-20 Championship in Costa Rica, the United States overcame Honduras in the final, to win its first men's under-20 title.
The groups for the 2018 Concacaf Under-20 Championships: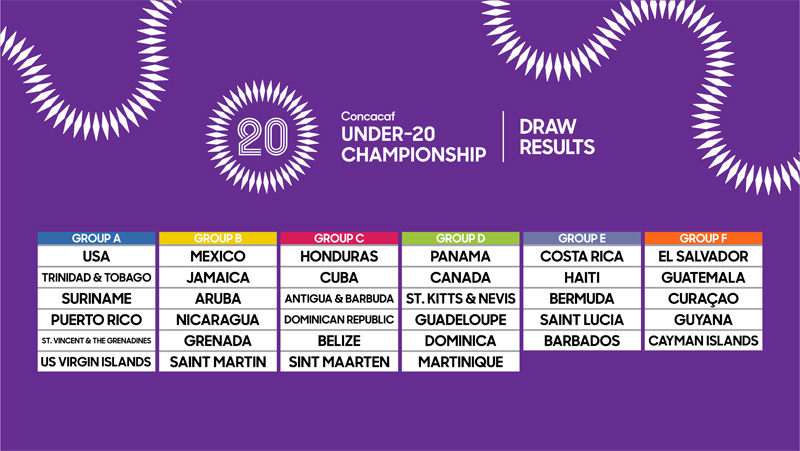 Concacaf Under-20 Championship Schedule follows below [PDF Here]: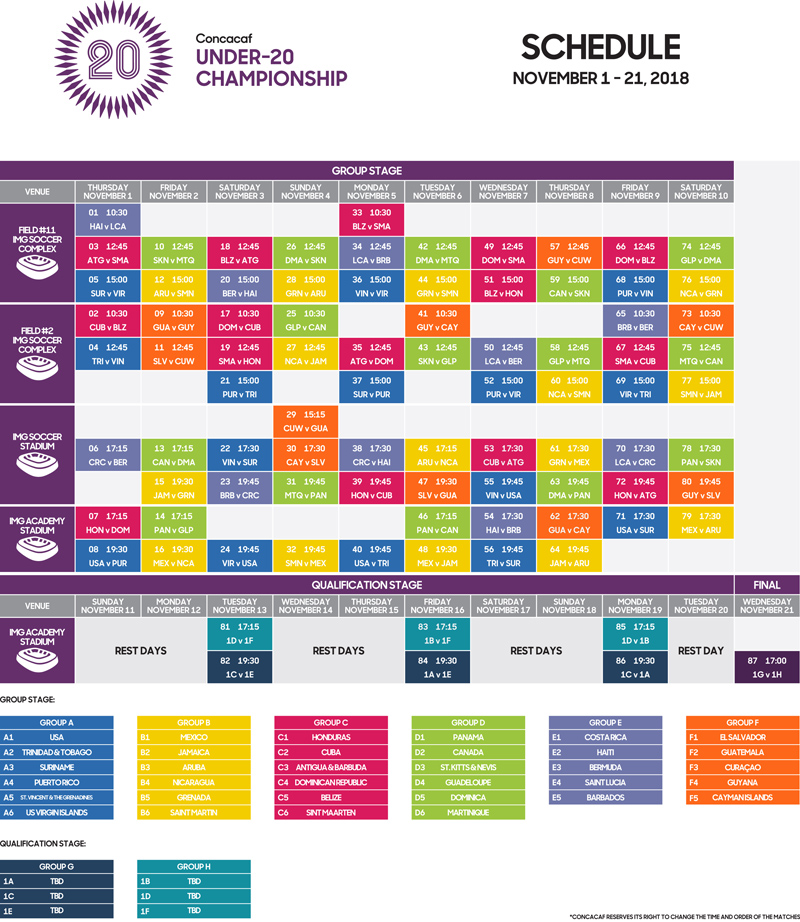 Read More About