One of the National Oceanic and Atmospheric Administration's [NOAA] Hurricane Hunter aircraft arrived in Bermuda this afternoon [Sept 7] in advance of research flights into Tropical Storm / Hurricane Florence.
A NOAA social media post today said, "NOAA's WP-3D Orion [#N42RF] #Kermit is fueling up and heading to Bermuda today to stage for flights into Hurricane Florence [www.nhc.noaa.gov/#Florence]".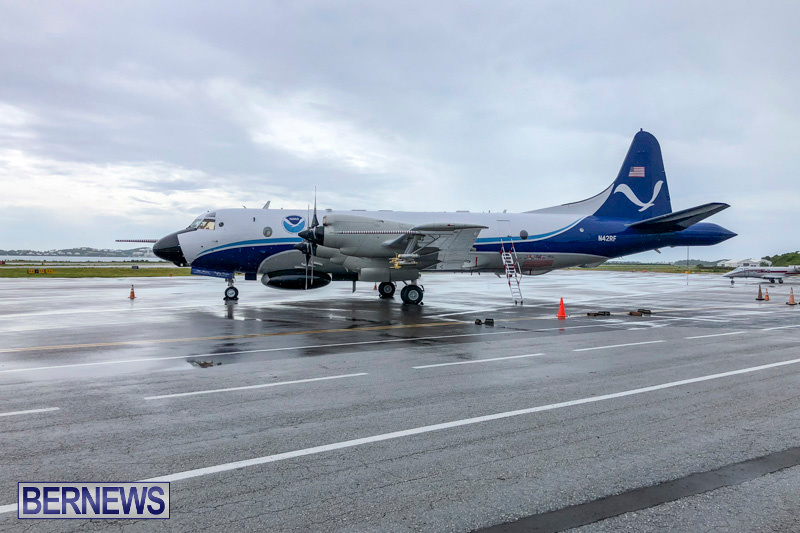 The NOAA website says, "The National Oceanic and Atmospheric Administration's [NOAA] Office of Marine and Aviation Operations [OMAO] manages and operates NOAA's fleet of 16 research and survey ships and nine aircraft."
"When it comes to hurricane forecasting, NOAA has many tools. Radar, satellites and computer models all play a role in forecasting hurricanes, but they each have their own limitations.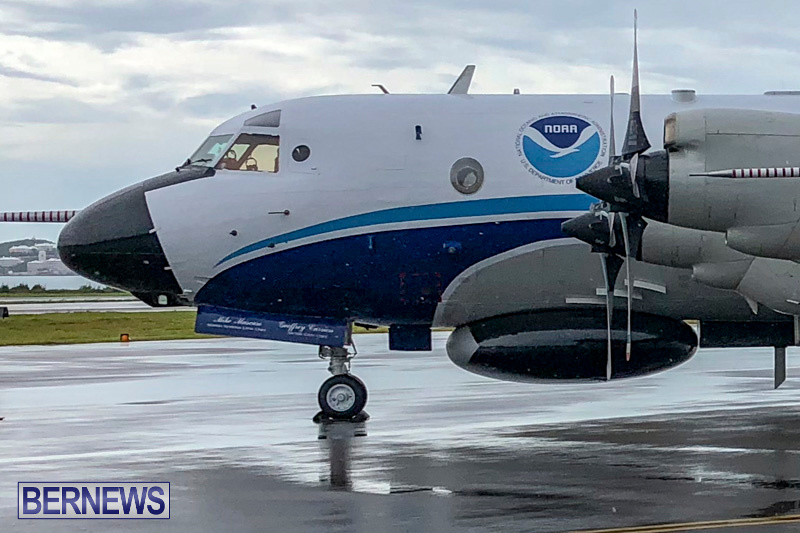 "In order to overcome these limitations, NOAA operates two Lockheed WP-3D Orion aircraft in order to conduct low-altitude data collection to fill gaps in data not available from ground based radar or satellite imagery.
"NOAA's WP-3D Orions are equipped with a unique array of scientific instrumentation, radars and recording systems for measurements of the atmosphere, the earth and its environment.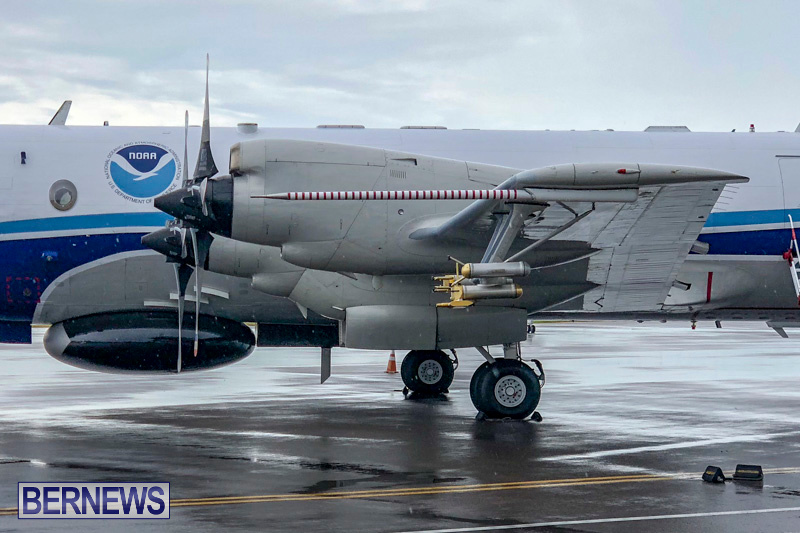 "Obtained as new aircraft from the Lockheed production line in the mid-70s, these robust and well maintained aircraft have led NOAA's continuing efforts to monitor and study hurricanes and other severe storms, the quality of the atmosphere, oceanographic conditions, and climate trends."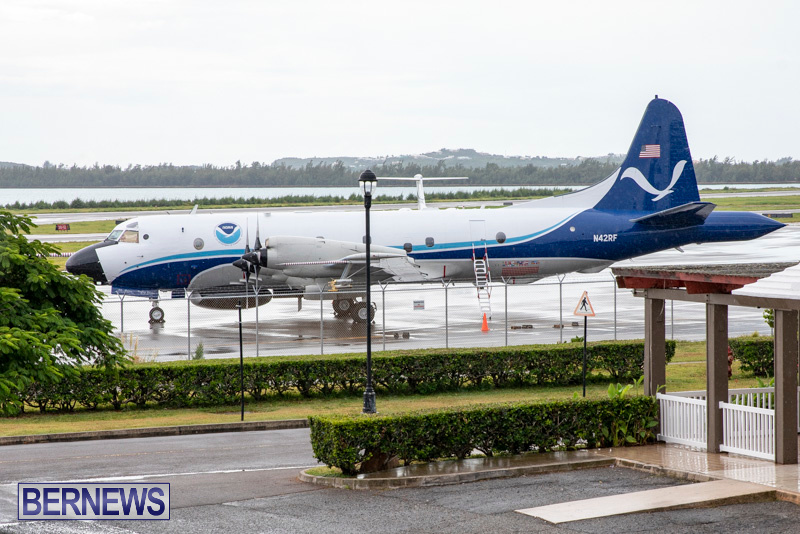 "Today, NOAA's Aircraft Operations Center is located on Lakeland Linder Regional Airport in Lakeland, Florida. The facility houses the two WP-3 Orions, one Gulfstream GIV-SP, one Gulfstream Turbo Commander, one Beechcraft King Air 350ER, and four de Havilland Twin Otters. AOC also serves as a work place for more than 100 NOAA Corps Officers and civil servants."
Read More About