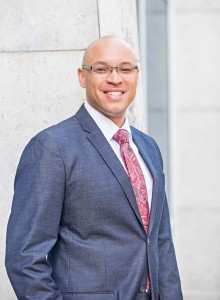 Oyster Consulting announced that Dale C. Jackson, joined Oyster Consulting [Bermuda] as its Managing Director.
"Mr. Jackson's experience in compliance, business development, and within the Bermuda Government will help him grow the firm as Bermuda's regulatory environment expands to meet the challenges of an evolving economy that includes the cryptocurrency and fintech industries," the company said.
"Mr. Jackson is a financial services professional whose experience includes business regulatory compliance, financial crime investigation, AML audit, oversight and reporting, due diligence and deal structuring, international commerce, issues management and risk management.
"Prior to joining Oyster Consulting [Bermuda], Dale served as Head of Fraud Risk, and an AML Office Manager for a leading Bermuda bank.
"Prior to that, Dale served as the Business Development Manager for the Bermuda Business Development Agency and was the primary point of contact for new companies looking to domicile in Bermuda and assisted with their regulatory requirements.
"As the Chief of Staff to the Premier of Bermuda, Dale oversaw aspects of two Premiers' administrations.
"Bermuda has to be seen as an industry leader in compliance because of the nature of offshore business. One mistake by a firm presents reputational risk not just for itself, but for the entire island. I am looking forward to expanding Oyster Consulting's services and solutions in the traditional industries as well as the emerging fintech industry," said Mr Jackson.
Oyster Consulting [Bermuda] Chairman Robert Hall said, "We look forward to the continued growth of Oyster under Dale's leadership and to providing our clients with the experience, diversity of skills, and excellent quality of service they expect and deserve."

Read More About