Young Men's Social Club alumnus Robert Rawlings is pursuing his studies in the field of pharmaceuticals, with the sports club aiding with his efforts with a contribution of $5,000, while the Green Family has also extended a $10,000 scholarship.
A spokesperson said, "Young Men's Social Club alumnus Robert Rawlings makes the community proud of his commitment to study in the highly competitive and complex field of pharmaceuticals. Robert's desire to pursue advanced learning has seen him supported by his sports club over the past academic periods with a contribution of $5,000."
Social Club President Fredrick Lewis said, "We encourage the full development of all our sports members. Mr Rawlings stands out because of his drive and determination to go into a field few Bermudians enter — pharmaceutical science."
"The Department of Statistics' May 2017 Bermuda Job Market Employment Briefs reports only 9 Bermudian filled positions of Pharmacists. Internationally, the US pharmacology sector was valued at $446 billion U.S. dollars in 2016, based on reports by Statista."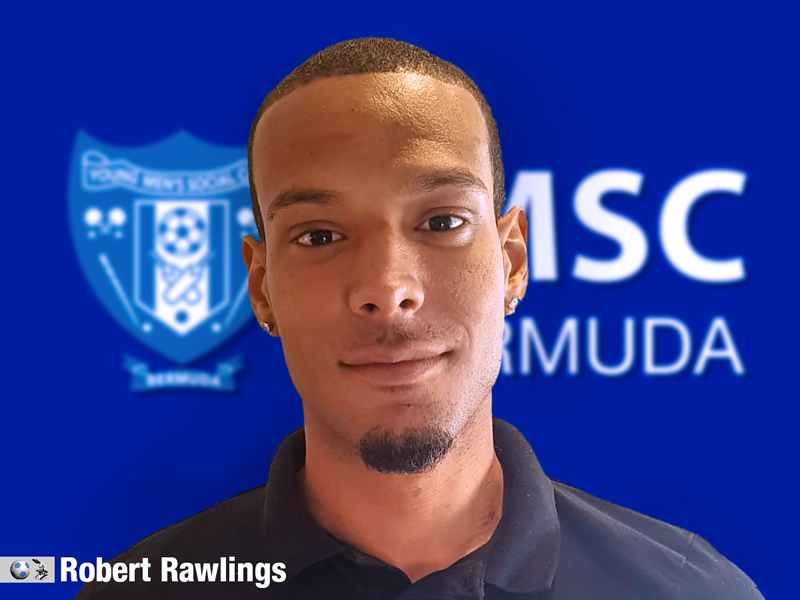 "Social Club has been supporting its members for many years. The club would make contributions to education and deliver a structured youth development programme. The programme considers the child should know about his or her community; be disciplined in a physically and socially engaging activity like football or cricket; and more importantly, sustain an acceptable presentation of academic ability."
"Our endeavour is to develop a well-rounded child that is open to accepting many opportunities. Sport is only an environment. It allows instructional focus where participants can develop unique skills," said Vice President of Social Club Troy Lewis.
"We are grateful that the Green Family has acknowledged Mr Rawlings' ambition with a $10,000 scholarship. This is a significant contribution. The Green's business acumen is an indicator that an investment in a Young Men's Social Club member will yield great dividends in the near future."
"Mr Rawlings played for Social Club until he began his international studies. He attended the Bermuda College, St. Mary's University and now studies at the University of Hertfordshire with the goal of completing his Masters of Pharmacy."

Read More About