Vanessa Turner is getting set to hold the grand opening of her Roots To Royalty Exhibition tomorrow [Sept 21] from 5.00pm to 7.00pm at the Bermuda Society of Arts.
The show will run until October 16th. The BSOA Gallery is open weekdays from 10.00am to 4.00pm and Saturdays from 10.00am to 2;00pm. There is no admission fee.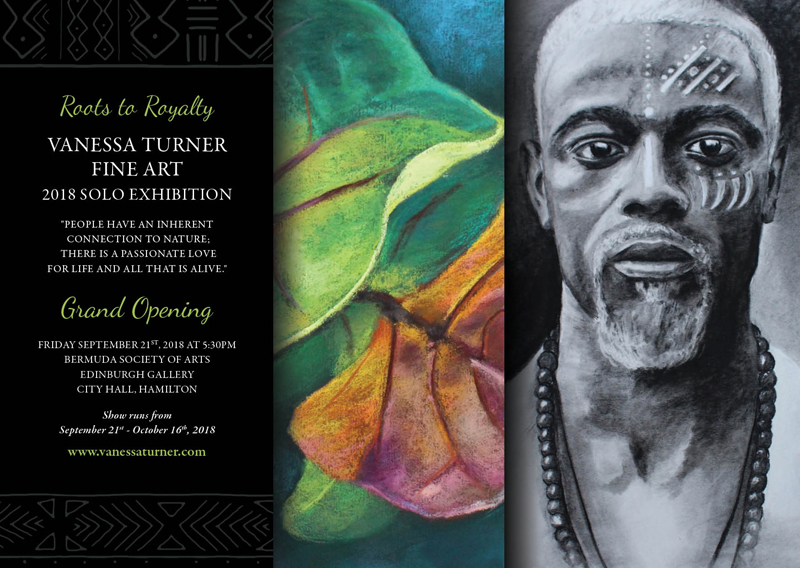 Ms. Turner said, "With my latest collection 'Roots to Royalty' my aim is to encourage and empower those who have been marginalized in both fine art and mainstream media. There is a need for people to take pride their natural beauty.
"With influence from the afropunk movement and afrocentric culture, the 'Roots to Royalty' collection explores the beauty shared by both people and nature through a series of portrait and botanical paintings.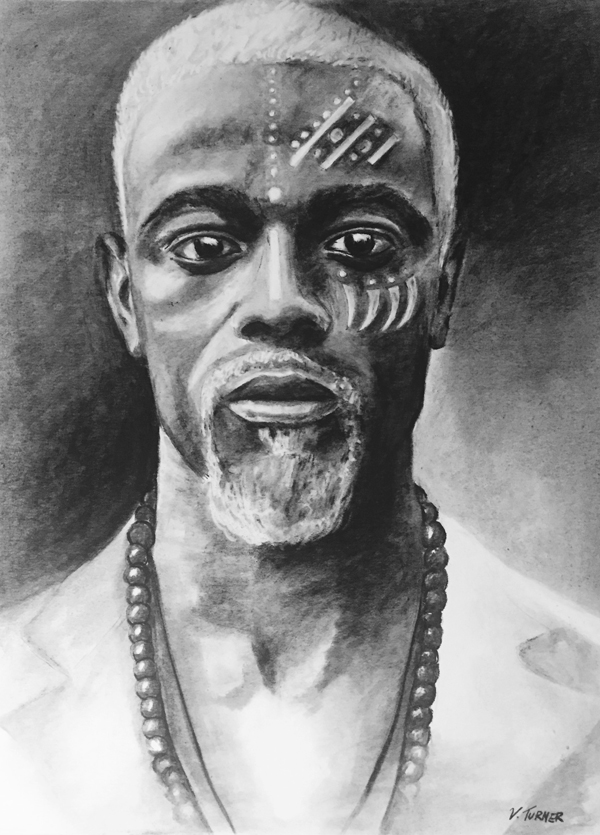 "Similar to nature, people undergo numerous transformations along their journeys in life. Each leaf, each face, tells a story of a journey from roots to royalty. It is a given truth that people have an inherent connection to nature, there is a passionate love for life and all that is alive.
"The way that we feel when we go outside is more than a simple case of happiness in the face of beauty. There is something about the natural world that feeds our deepest selves and nurtures us from the inside out.
"By remaining highly sensitive to the subtleties of light and shadow I have created dramatic nuances to depict the diversity and beauty nature has provided so generously."

Read More About